Pastor Reportedly Admitted Abuse
Formerly at St. Vincent, Forced to Resign from Michigan Parish in '02

By Bill Dwyer
Journal of Oak Park and River Forest
November 11, 2007

http://www.wednesdayjournalonline.com/main.asp?SectionID=1&SubSectionID=1&ArticleID=9404&TM=24148.37

Officials of the Dominican order received word in the spring of 2002 that a priest who served as pastor of St. Vincent Ferrer Parish in River Forest and who supervised accused pedophile Brother Gilbert Hensley, was himself forced to resign his pastoral position at a Michigan parish after reportedly admitting to sexual abuse of a boy.

Rev. Vincent W. Bryce, who was St. Vincent's pastor from 1970 to 1979, resigned as pastor of churches in Edmore and Stanton, Mich. in April, 2002 after being accused of sexually abusing a boy in a diocese "in the Midwest 25 years ago," according to the Grand Rapids Press.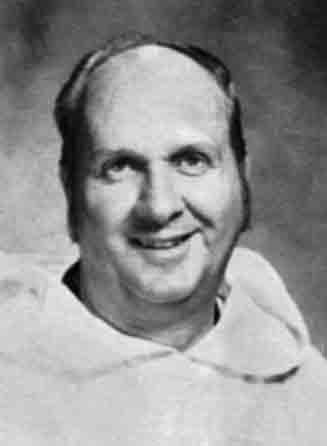 Rev. Vincent Bryce



An attorney for Bryce's accuser contacted the Chicago headquarters of the Dominican order in March, 2002 with his client's accusations. According to the Press article, the order's vicar provincial at the time, Rev. David Wright, said Bryce admitted his guilt and was ordered to return to Chicago.

In the wake of Bryce's admission, the Grand Rapids Diocese opened its files on priests found to have committed sexual abuse, dating back to the 1950s, to the Kent County, Mich. prosecutor's office.

The Press article confirms an allegation in a recent lawsuit by former St. Vincent altar boy Joseph Bitterman that Hensley's supervisor, Bryce, was also molesting boys.

Bitterman, 40, filed a lawsuit Oct. 26 alleging Hensley sodomized him on at least four occasions when he was a fourth and fifth grader in the late 1970s. Bitterman's attorney, Joseph Klest, first contacted the Dominicans in 2005.

Among the allegations in the suit is that the parish and the Dominican order knew that Hensley was a pedophile. In one instance, he reportedly had his jaw wired shut after having it broken by a punch from an older boy he attempted to molest.

According to a history of the parish by Chicago diocesan historian Msgr. Harry C. Koenig, "Shortly after his arrival in St. Vincent Ferrer Parish [in July, 1970], Father Bryce announced that concerted efforts would be made by the parish staff at recreating a family parish."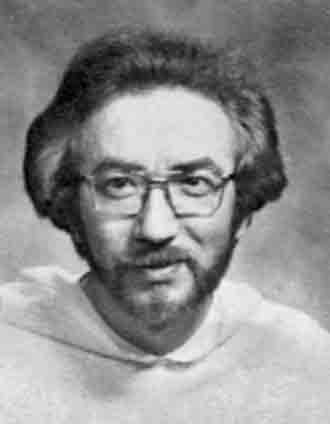 Br. Gilbert Hensley



Koenig wrote that under Bryce, the parish "came alive liturgically," and gained over 200 families.

"Not only do families now feel that the parish belongs to them, but they have had much to say about the life of the parish and the operation of the school," he said. "Father Bryce and his associates believed that all people in a parish should have an opportunity to criticize existing structures and also to contribute positively in creating a viable Christian community."

25 years in River Forest

Gilbert Hensley's curriculum vitae indicates that he spent more time in River Forest than originally believed. Hensley spent nearly 25 years in the village, first at the St. Thomas Aquinas Priory on Harlem Avenue from 1961 to 1971, then 15 years more several blocks west at St. Vincent Ferrer.

Hensley, now 66, left St. Vincent in 1986, and was assigned to Edgewood Elementary School in Madison, Wis. Dominican officials have said that Hensley was removed from contact with students after the order was informed of Bitterman's accusations in 2005.

Bryce, now 77, is still an ordained priest and lives at the Dominican Priory in St. Louis. The website lists Bryce as "guest master: limited service," but features no photo of him. He is also listed as the library assistant of St. Louis' Aquinas Institute in its 2007-2008 student handbook. As with the priory website, unlike every other person but one, his listing contains no photo, and there is no direct e-mail contact.



Alleged pedophile priests in Oak Park and River Forest

James Craig Hagan, St. Catherine of Siena/St. Lucy, Oak Park, 1974-81. Placed on leave in 1996, resigned priesthood in 1997. Included in Oct. 2005 settlement with Archdiocese. Was sued in civil court April, 2006. Living in Berwyn.

Robert E. Mayer, St. Catherine of Siena/St. Lucy, Oak Park, assoc. pastor, 1964-69. Convicted on four counts of aggravated criminal sexual abuse in Dec. 1992, sentenced to three years in jail. Resigned priesthood, January 1994.

John W. Curran, St. Catherine of Siena/St. Lucy, Oak Park, 1966-70. Died March 2000.

Richard Barry "Doc" Bartz, Ascension, Oak Park, 1973-79. Resigned in June 2002 in anticipation of his removal from the ministry.

James Vincent Flosi, St. Luke, River Forest, assoc. pastor, 1985-88; St. Giles, assoc. pastor, 1990-92. Resigned priesthood, July 1992.

Vincent Bryce, St. Vincent Ferrer, River Forest, pastor, 1970-1979. Still in priesthood, assistant librarian at Aquinas Institute in St. Louis, Mo.

Gilbert Hensley, St. Vincent Ferrer, River Forest, supervisor of altar boys, 1971-1986; Aquinas Inst., RF, 1961-1971. Living at Blessed Sacrament Priory, Madison, Wis.


Rev. Thomas Doyle, who served as assistant pastor at St. Vincent from 1971 to '74, said he never suspected anything was amiss with either Hensley or Bryce. Doyle, who later earned a law degree, has since become a national figure in the ongoing clergy sex abuse scandal, serving as an expert witness for the prosecution at over 1,000 court proceedings involving pedophile priests.

Though he has been an unstinting critic of what he sees as the Catholic Church's failures to deal openly and effectively with the issue of pedophile priests, Doyle said he believes the current Dominican vicar provincial, Rev. Michael Mascari, has reacted to the allegations against Hensley and Bryce "in a responsible and competent manner."

"Fr. Mascari has done his best," Doyle said by phone from his home in Virginia. "If he hadn't done that, I wouldn't hesitate to smear him all over the sidewalk."

And while Doyle has not hesitated to blast the church's top leadership for a litany of failures, he said people mistakenly assume that the criminal behavior of many priests must have been known to those who served with them.

People say, "They all had to know," said Doyle. "Oh no, they didn't."

"It's very possible in a [religious] community to become almost transparent," he said. Priests are largely free to come and go as they please, he said.

"You can do all sorts of stuff [without people knowing]."

Others claim Hensley was abusive

Two other former altar boys at St. Vincent claimed recently that Dominican Brother Gilbert Hensley molested them. One asked Wednesday Journal to use only his first name, and the other asked to remain anonymous. One is already working with Bitterman's attorney, Joe Klest, and the other said he'll cooperate and testify if it's needed to help win the suit.

Klest spoke briefly with Wednesday Journal, but wouldn't comment specifically. Besides Bitterman, there is at least one other alleged Hensley victim who will testify, in addition to the two people with whom Wednesday Journal spoke.

"The more people who come forward, the stronger our case will be," said Klest.

Jimmy (not his real name) originally called the paper last week after reading about the Bitterman lawsuit.

"The story is true. Keep following through on it," he said in a phone message. "They steal children's lives and childhoods from them."

Jimmy said he left St. Vincent, which he'd attended since kindergarten, after Hensley fondled him in a stairwell at the school a week or so prior to the Christmas break in 1974.

"He caught me smoking cigarettes and chased me," said Jimmy, who said he managed to stash the cigarettes in a vent, but couldn't elude Hensley, who, he said, cornered him in the stairwell and began searching his pockets.

"He starting searching me, then he stuck his hand down my pants, under my underwear, and started fondling me."

"I was frozen," he recalled. "I was absolutely frozen." He managed to push Hensley away and run off.

He said he couldn't tell his family, so he simply refused to return to school, telling his parents if they tried to force him to return, he'd run away.

"I'd have run away," Jimmy insisted. "Not just to my friend's house-I'd have hopped a train."

"From then on, Brother Hensley tried to get me alone," he said. "He was always trying to get me to carry the [altar] wine down to the basement, but I'd refuse."

Jimmy said he was probably one of the two toughest kids in his school as well as a crossing guard. He was, he said, a big man on campus.

"Toughest kid in school, altar boy, crossing guard, that's a big deal in grade school," he said. But the tough guy who wasn't scared of anyone or anything, said he had to get away from Brother Hensley.

"To leave all your friends and go to a new school in the middle of the school year, that was tough," Jimmy said. "That's your life. You know everybody. I gave that all up to get away from him.

"It was hard, but it wasn't as hard as being at the school," he said.

Kevin (who asked that his last name not be used) was a bit older than Jimmy when Hensley allegedly molested him under less innocent circumstances. Now 48, Kevin said he graduated from St. Vincent in 1973. It was Kevin who punched Hensley so hard he broke his jaw, a fact alluded to in Bitterman's lawsuit.

It was the middle '70s. "Lou Reed and David Bowie were in vogue, and it was cool to cruise a gay bar (and get free drinks)," Kevin said. He was between 16 and 18 years old at the time, he said.

"I used my looks and [would get drinks] and get out of there before anything came down."

Hensley, he said, was buying him drinks at the old Nutbush City Limits, a gay bar on Harlem Avenue.

"He was fondling me and telling me that he loved me," said Kevin. "I just snapped."

"They wanted to charge me," Kevin said of the police who responded to the bar. "But when I told them what Hensley did, they swept it under the rug."

Contact: bdwyer@wjinc.com