When and What Did Archdiocese Know?
Abuse | Dad Says Complaints in '02 Told of Priest Sharing Bed with Son, 'Overwhelming' 2nd Teen with Sex Talk

By Susan Hogan
Chicago Sun-Times
November 11, 2007

http://www.suntimes.com/lifestyles/religion/644505,CST-NWS-Card11.article

A concerned dad notified the Archdiocese of Chicago in December 2002 that the Rev. Donald McGuire was sharing a bed with his son and "overwhelming" another teen with porn and sex talk.

Letters sent by the dad to the archdiocese also mention a third teen.

But the archdiocese appears to have done only a minimal inquiry, didn't tell civil authorities or immediately strip McGuire of his ability to perform priestly duties in the region, the Chicago Sun-Times has learned.

Rather, the matter was referred back to the priest's religious order — the Chicago Province of Jesuits — even though the dad wrote that the order hadn't been responsive to his concerns.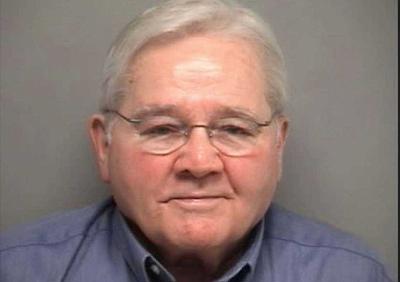 The Rev. Donald McGuire faces federal charges for allegedly molesting minors.



Had the archdiocese been more proactive, it may have prevented the third teen, a minor, from being abused well into 2003, abuse prevention advocates say.

"There were all kinds of red flags that were ignored," said Barbara Blaine of the Survivors Network of those Abused by Priests, which also has slammed the Jesuits for lack of action.

Neither Cardinal Francis George nor his point man on sexual abuse, Chancellor Jimmy Lago, would comment for this article.

Last year in Wisconsin, McGuire was convicted of molesting two Loyola Academy students in the 1960s. Lawsuits filed by those victims in August and September 2003 ignited the criminal investigation.

The archdiocese contacted authorities in October 2003 after it learned of the allegations.

The Jesuits received years of complaints about McGuire. One came from an archdiocesan priest, the Rev. Charles Schlax, who told Loyola Academy in 1969 that a teen had confided in him about McGuire.

The archdiocese didn't know about Schlax's report until 2003, according to John O'Malley, director of the archdiocese's legal services. Schlax declined to comment.

O'Malley said civil authorities weren't notified in 2002 about the more recent allegations because the complaining dad's son was 19. Also, the dad didn't mention sexual abuse, O'Malley said, adding that the letter simply referred to McGuire's "controlling heavy-handed influence."

"What's the offense? There's no offense," O'Malley said. "We saw it as a Jesuit matter."

The two other boys' ages were not mentioned in the letters, but court documents confirm they were minors. The dad told the Sun-Times the archdiocese never asked about those boys or their ages.

McGuire faces new federal charges for allegedly molesting the two minors.

George will be in Baltimore in coming days for the fall assembly of the U.S. Conference of Catholic Bishops, where he's poised to be elected president. Sexual abuse advocates oppose his election because of the archdiocese's missteps in handling pedophile priest Daniel McCormack.

McCormack was sent to prison in July for molesting five boys. Reports show the archdiocese failed to take proper action after repeated complaints.

The dad who contacted the archdiocese about McGuire in 2002 said he initially called the cardinal's office, which referred him to the victims' ministries. The letters he provided were from two families and originally sent to the Jesuits.

In one letter, the dad says his 19-year-old had to share a bed with the priest.

Another parent's letter relayed an alarming "pattern of behavior" McGuire developed beginning with a June 1998 trip to India with their son. At the time, the boy was 17.

"He stated that Father [McGuire] was overwhelming him with pornographic pictures and talking to him about sexual matters at every waking moment," the parent wrote.

Contact: shogan@suntimes.com