Former Priest Faces Sexual Abuse Civil Suit

By David MacAnally
WTHR
November 13, 2007

http://www.wthr.com/Global/story.asp?S=7350555&nav=menu188_2

Lafayette - A former Lafayette Catholic priest is the target of a sexual abuse civil suit. Though he no longer wears the Roman collar, he still works with youth and adults in Indiana.

Father Charles Cichanowicz was stationed at two churches in the Lafayette Catholic Diocese, St. Boniface and late St. Lawrence, between 1987 and 1991. The Franciscan priest left his religious order, but stayed in Lafayette and is a counselor at Alpine Clinics.

He is now a focus of a civil lawsuit alleging he sexually molested a young man. The suit says it happened on the Navajo reservation in the town of Ship Rock, in northern Arizona. Cichanowicz was working at Christ the King Church in Ship Rock in 1984 when he allegedly molested the boy twice.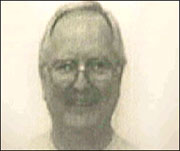 Father Charles Cichanowicz



"He got this 14-year-old teen drunk and sexually abused him," said Patrick Noaker, the alleged victim's attorney.

A teen then, his client is in his mid 30's now. In 1984, while Cichanowicz worked at Christ the King Church at Shiprock he allegedly molested the boy two times.

"This kid then ultimately went on to develop some serious chemical dependence problems in his life," said Noaker.

The Lafayette Diocese says it received no complaints about Cichanowicz' conduct while he served in the Indiana diocese. The medical director of the clinic where he works now, Dr. Nizar El-Khalili, says he has been an excellent counselor with no complaints. He says Cichanowicz mostly treats adults, and if he sees teens, it's in a group setting.

"We were very surprised and shocked," Dr. El-Khalili said. "We actually have statements from people, patients, standing by him and supporting him."

The alleged victim now lives in Oregon. He is not named in the suit which was filed in Navajo Court. Navajo law allows such suits if the victim files within three years of discovering a link between the abuse and their personal problems.

Cichanowicz told Eyewitness News he has no comment. He is not charged with a crime.