Victims of Priest's Abuse Reveal Their Stories
Alaska Natives: As Children, They Say, They Weren't Believed

By Lisa Demer
Anchorage Daily News
November 21, 2007

http://www.adn.com/news/alaska/story/9468854p-9380206c.html

James Niksik was a boy growing up in the village of St. Michael when he tried to tell his father that a Catholic missionary was sexually abusing him.

The reaction? His father beat him for saying such a terrible thing about Joseph Lundowski.

"Because he said I was lying about the people at the church. He said church people don't do that," said Niksik, who is now 48.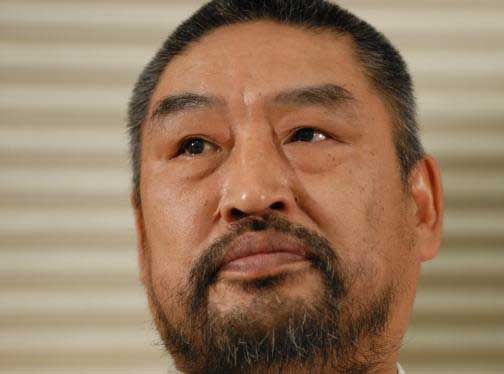 James Niksik



His parents were devout Catholics. "From the beginning of the day to the end of the day, we prayed at least eight times."

Niksik didn't speak of the abuse again. Not until he was grown man, angry at the world, having trouble with life.

"Being a kid, I didn't know anything about the legal system or where to get help for what was done to us," Niksik said.

Today, if a child told the right person, and the system worked the way it is supposed to, there would be comfort, counseling and protection. Someone would call troopers. There would be an investigation, maybe an arrest and a trial. Prison for the perp.

But this happened decades ago. Lundowski died years before priest abuse became a national scandal, before Niksik got up the nerve to talk again.

Niksik is one of more than 100 Alaska Natives finally acknowledged as victims of sexual abuse by Catholic priests and lay missionaries in Alaska from the 1950s into the 1980s. The Society of Jesus, Oregon Province, otherwise known as the Jesuits, announced this week it will pay $50 million to settle Alaska abuse claims against the order.

After the settlement was announced, Niksik and another villager from St. Michael, Peter Kobuk, talked about Lundowski's abuse, the lawsuits and what the settlement means to them.

Their adult lives have been marred by drinking and legal troubles, they said. They were angry men and didn't know why.

Lundowski molested more children than any other Alaska clergyman, said the lead lawyer in the Alaska abuse cases, Ken Roosa of Anchorage. He puts the number of still-living Lundowski victims who are part of the lawsuit at 59.

Lundowski targeted Native boys as he traveled from spot to spot -- Dillingham, Nulato, Hooper Bay, St. Michael and Stebbins -- with the Rev. George Endal, Roosa said. Endal was a priest who was accused of knowing what Lundowski and another volunteer did, and of abusing children himself. He's dead as well. Endal's complicity was critical to the settlements involving the predatory missionary since Lundowski wasn't a Jesuit, Roosa said.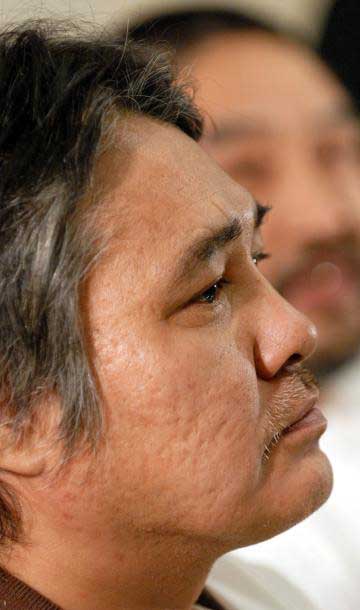 Peter Kobuk



Lundowski gave communion, said the rosary and preyed on boys in his catechism class, Niksik and Kobuk said.

He gave them wine, candy, a little bit of money, good grades in catechism, all in return for sex. Lundowski liked performing oral sex on young boys and forced some to have anal sex, Roosa said.

"The guy would have a signal, you know, in the church," Niksik told the state Senate Judiciary Committee earlier this year. He'd scratch a boy's palm during a special handshake for peace.

"Nobody could see that," Niksik told the senators in a shaky voice.

Lundowski was a "sly fellow" with his lures of sweets, not scary or threatening, Niksik said this week. The boys were naive, innocent and isolated. They didn't watch racy TV like kids do today. They had no TV at all, just one phone in the entire village, no classroom training on "good touch/bad touch."

As far as Niksik could tell, Lundowski molested every boy in catechism class.

"Sometimes he'd have two or three boys with him" at a time, Niksik said.

Kobuk said he could remember Lundowski dragging him into the bedroom for sex. He was 12. He tried telling people too, his parents and later other priests and bishops. But they didn't want to hear.

"They would say it's in the past, let it be. I'd say it's not the past to me. It's like yesterday, or even today," Kobuk said.

Niksik was different. He buried it. After the whipping by his father, he figured he could never tell anyone. His adult life was dotted with trouble. In and out of jail in Nome. Assaults and disorderly conduct. Resisting arrest. Drinking always a factor.

"I have a long record with the state there," Niksik said.

The abuse stayed buried until one day, fresh out of jail, he saw "a big ad on the back of the paper, asking about victims of Joseph Lundowski."

"It came back like a flood after that," Niksik said.

Roosa and his partner Chris Cooke placed the ad in the Nome Nugget in 2004, not looking for more victims, but for people who knew about Lundowski, who could confirm who he was, that he was connected to the church, that he even existed.

Because Lundowski was a lay missionary, the Jesuits didn't claim him and at first the Catholic Diocese of Fairbanks said they had no record of him either, Cooke said.

When Roosa went to St. Michael and nearby Stebbins, he was mobbed by men wanting to tell about being abused by Lundowski.

The Jesuits have now acknowledged the abuse happened. That's important.

"It's something that's finally off of my chest. I've had this somewhere in the back of my mind since I was a kid," Niksik said.

In September, he got a job as a grant writer for the Native village of St. Michael. Before that he was unemployed for years. He's married, has five children.

The damage "wasn't something I knew I was carrying," Niksik said. "It was hidden somewhere."

Kobuk, now 48, has had it especially hard. He's divorced, with nine children. He's got a record too, of domestic violence. He hasn't worked much since the mid-1990s. He used to be a firefighter, aimed to be a smokejumper, trained year-round.

But trauma after trauma pulled him into depression: his abuse, the suicide of his sister, who Roosa said was molested by the priest Endal. A cousin who shot himself. Kobuk cleaned up the remains, scooped up bits of brain and skull.

The diocese only recently started paying for counseling for the sex abuse victims. Kobuk said he's glad for it.

Even if it's 30 years late.