Diocese Reaches Settlement with Priest's Accusers

By Darren Barbee
Star-Telegram
December 20, 2007

http://www.star-telegram.com/metro_news/story/370539.html

Three alleged victims of convicted child molester the Rev. Thomas Teczar have reached an out-of-court settlement with the Fort Worth Roman Catholic Diocese.

But their lawyer, Tahira Khan Merritt of Dallas, says she's prepared to go to trial for a fourth man who says he was abused by Teczar and another priest, the Rev. James Hanlon, who died in 1990.

Financial details of the settlement for the three men, announced Wednesday, were not disclosed at the victims' request. In 2005, the diocese paid $4.15 million to settle a lawsuit by two other men who said they were abused by Teczar.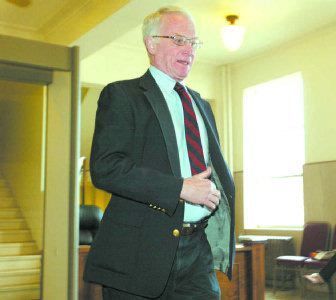 Thomas Teczar



In Wednesday's announcement, the diocese said that the three men asked that their names remain confidential.

They were 13 to 19 when Teczar allegedly abused or exposed himself to them, Merritt said.

"The criminal conviction of Teczar brought some closure to them, but they needed the diocese to acknowledge its role in bringing Teczar here and placing him in Ranger as pastor," Merritt said.

Ranger is about 90 miles east of Fort Worth. It was there that Teczar abused an 11-year-old boy, leading to his conviction this year on charges of sexual assault and indecency with a minor. Teczar was sentenced to 25 years. He is appealing his conviction, an Eastland County court official said.

Teczar's attorney could not be reached for comment.

Bishop Joseph P. Delaney placed Teczar in Ranger without supervision, despite the priest's admitted attraction to "adolescents in every way, including sexually," according to Delaney's notes.

Bishop Kevin Vann, who succeeded Delaney after his death in 2005, apologized to the three men in a news release and vowed to ensure that policies are followed to help prevent future tragedies.

"The sexual abuse of anyone, especially minors, is repulsive to me," Vann said. "It is a sin and a crime. That it is done by a priest is disheartening. It results in a tragic damage to your faith, your families and the public at large. As a priest, I am embarrassed, disheartened, appalled and angered by this behavior."

Merritt said she has been told that the diocese has petitioned the Vatican to defrock Teczar. Mediation begins today for Merritt's remaining client, who said he was abused by Teczar and Hanlon in Ranger, Merritt said.

The diocese learned in 1989 that Hanlon had HIV. Merritt said her client does not have the virus.

DARREN BARBEE, 817-390-7276 dbarbee@star-telegram.com