Man Reveals His Identity, Claims Church Sex Abuse
Alleged Victim Came Forward after 30 Years

By Shomari Stone
CBS 4
December 20, 2007

http://cbs4.com/local/sexual.abuse.abuse.2.615301.html

MIAMI — The Archdiocese of Miami is facing yet another sexual abuse allegation, after a Miami man came forward revealing his face and saying he was victimized by a priest 30 years ago.

The alleged victim and his attorney Jeffrey Herman held a press conference Thursday announcing the suit against Father Donald Walk, a former priest at St. James Catholic Church in Miami.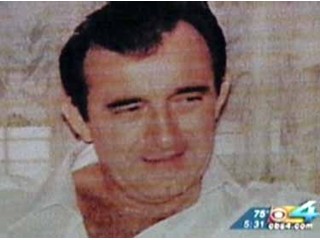 Walk allegedly molested the teen when he was only 13-years-old.



The suit alleges that Walk, a former Miami Dolphins Chaplain, sexually abused the man for five years beginning in 1977.

According to Herman, in that five year period, Walk allegedly sexually abused the former altar boy, brought him to Dolphin games, introduced him to team members and even brought him to meet former coach Don Shula at his home.

"I'm giving you my name so that other possible victims can come forward with the same comfort and ease," said Eddy Carvin.

He says that while he was a 13-year-old altar boy, Father Walk molested him from 1977 to roughly 1982.

"I spent many, many years trying to forget about, but well here we are; it never happened," said Carvin.

"The allegations are troubling that Father Walk was in a position to groom and then abuse this young altar boy. This is not the first time I have heard allegations against Father Walk," said Herman.

We were not able to reach Father Walk for comment, but the Archdiocese did release the following statement:

"The Archdiocese takes any allegation seriously and, as stated in our policy, we report the allegations to the State Attorney's Office' start the process of healing and reconciliation for the alleged victim and accused, and present all the information to the Archdiocesan Review Board...."