Priest Cleared of Sexual Abuse Charges, Returns to Church

My Fox WGHP
December 23, 2007

http://www.myfoxwghp.com/myfox/pages/News/Detail?contentId=5301596&version=1&locale=EN-US&layoutCode=TSTY&pageId=3.2.1

LEXINGTON, N.C. — A Priest accused of sexual abuse has been cleared of any wrongdoing, allowing him to return to the Our Lady of the Rosary Church in Lexington.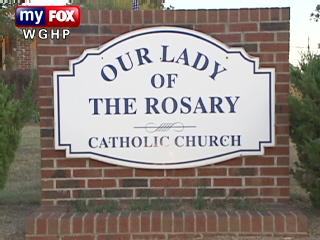 Priest Cleared of Any Wrongdoing



Father Albert Gondek was accused of sexually abusing a man 47 years ago. After an investigation, the independent investigator and Gondek's religious order cleared Gondek of any wrongdoing.

The Diocese of Charlotte had placed Lexington Priest Albert Gondek on administrative leave while the investigation was conducted.

59-year-old Michael Sowden accused Father Gondek of groping him at a Maryland summer camp in 1960. After the investigation was completed, it was determined the camp did not open until 1961 and Gondek did not work there until 1962.

On Sunday, the Bishop of the Charlotte Diocese and Father Gondek met with members of the Our Lady of the Rosary Church in Lexington to explain the process of Gondek's reinstatement.