Educator Accused of Theft Surrenders

By Robert Moran
Philadelphia Inquirer
December 25, 2007

http://www.philly.com/inquirer/local/20071225_Educator_accused_of_theft_surrenders.html

The Rev. Charles Newman, accused of stealing hundreds of thousands of dollars from Archbishop Ryan High School and providing drugs and hush money to a former student he allegedly molested, surrendered at 8 a.m. yesterday at the District Attorney's Office.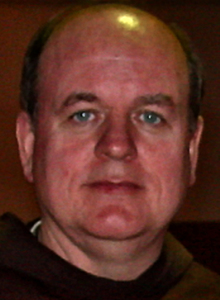 The Rev. Charles Newman



Newman, 57, a Franciscan friar who became president of Philadelphia's largest Roman Catholic high school, was taken to Police Headquarters to be processed and arraigned, said Cathie Abookire, spokeswoman for District Attorney Lynne M. Abraham.

On Thursday, a grand jury indicted Newman on multiple counts of theft and one count of forgery. Some of the felony counts carry maximum penalties of 10 years in prison and $25,000 maximum fines.

Newman was president of the Northeast Philadelphia high school from July 2002 until November 2003, when he was fired after an audit revealed the misappropriated funds. Before that, he taught at the school, where he allegedly had illicit relationships with at least three students.

The grand jury accused Newman of stealing $900,000 from the archdiocese and his religious order, and providing at least $53,000 in checks and cash to Arthur Baselice, who attended Archbishop Ryan in the 1990s.

Baselice filed an unsuccessful lawsuit against the archdiocese alleging that Newman routinely molested him while providing him with drugs and alcohol. Baselice died in 2006 of a drug overdose, which Abraham called a suicide.

Until recently, Newman had been living at a Wisconsin friary. The Catholic Church ordered Newman to undergo counseling and treatment for "sexually predatory conduct."

The archdiocese said in a statement last week: "The fraudulent use of funds was a betrayal. The greater tragedy was the sexual abuse of a minor, which was discovered by the archdiocese during the financial audits."

Contact staff writer Robert Moran at 215-854-5983 or bmoran@phillynews.com.