Victims Tell of Brooklyn Priest Sex Abuse

By Alison Gendar
Daily News
January 6, 2008

http://www.nydailynews.com/news/2008/01/06/2008-01-06_victims_tell_of_brooklyn_priest_sex_abus.html

Father Zatarga liked to watch.

That's what one of the men said as he recounted how more than 20 years ago the priest told him to undress and stand naked in front of a mirror while the priest watched.

"Here he was, supposedly living a life of service in the name of the Lord, but he was doing this to his children," said the victim, now a 39-year-old New York City lawyer. "He was aiming for heaven but he was going the other way."

Msgr. George Zatarga of the Diocese of Brooklyn was placed on administrative leave after he admitted to "inappropriate behavior" during his 40-year career, according to a Dec. 1 letter from Bishop Nicholas DiMarzio to parishioners.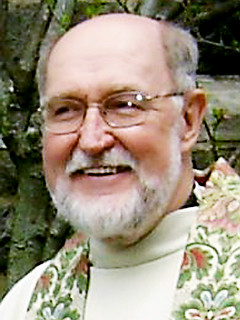 George Zatarga allegedly abused boys inside his home near Saratoga Springs.



At least five men have told the diocese that Zatarga molested them as teenagers, sources told the Daily News. A sixth victim told The News of the decades-old abuse but did not file a formal complaint with the diocese.

The most recent allegations stemmed from 2007, when the priest took an 18-year-old young man to Zatarga's home outside upstate Saratoga Springs.

The News interviewed three of the men who said they were among those abused.

The 65-year-old monsignor was barred from priestly duties and packed off to a counseling program, which sources identified as the St. Luke Institute for the religious in Silver Spring, Md.

Zatarga did not return a phone call for comment placed at the institute. However, church leaders apologized for his betrayal. "I sincerely apologize to the victims for the emotional suffering endured by sexual abuse by any member of the clergy," said DiMarzio.

For his victims - those who complained to the diocese, as well as one who came forward to The News - it was a relief to have the secret exposed.

"I had one-on-one counseling sessions. He was a marriage counselor to my parents before they got divorced. He was in my house every week," said the lawyer, who learned of Zatarga's admission when his father sent him a newspaper article.

The lawyer, who asked not to be named, said Zatarga invited him to the Saratoga Springs house for a retreat.

Then a student at Archbishop Molloy High School in Queens, he confided to Zatarga, the school chaplain, that he was involved with a girl, his first.

Zatarga, Molloy's chaplain from 1979 to 1989, said sex outside marriage was a sin, but there were other ways to feel good.

The priest told the teen to strip, and then started to stroke his shoulders and outer thigh.

"He called what he was doing counseling, and a sign of trust between us, having me take off my clothes. When he touched my shoulder, and asked if I had an erection, I started to cry, and said I had to leave," the lawyer said. "I thought I was going to hell."

The victim told his mother what happened but said he tried never to think of it again. He never filed a complaint, though his father wrote the school last year.

The pattern of betrayal was similar for another family, where three brothers said "Father George" molested each of them.

"It's disgusting - the entire family," said the middle brother, now a 46-year-old electrical technician. "How could someone mess up teenagers like this?"

Zatarga met the boys' parents when he was the priest at St. Gertrude's in Rockaway, the sons said, and they all became fast friends. "Father George" attended nearly every family function, counseled the eldest son, a foster child, and took the boys, individually, on upstate retreats.

"We had gone to the house upstate, but on the way back the car broke down. We wound up in the woods. Then the touching," said the youngest brother, a 45-year-old male nurse. "He used the guise that it was 'extreme counseling' and I could not tell anyone because it would ruin his reputation and our family."

It wasn't until fall 2006 that - as grown men in their 40s - the brothers discovered all three had been abused.

Even then, they didn't consider turning in Zatarga, a friend of their parents for more than 40 years.

Then, last February, the middle brother learned the priest had offered "counseling" to his then-18-year-old and 24-year-old sons.

"You bury things deep, but when it's your own kids. ... I couldn't live with that," the teen's father said. He went to church leaders, who notified the diocese.

His complaint led to Zatarga's removal from American Martyrs Parish in Bayside, sources said.

Zatarga was in the Bayside parish for about two years, but none of the allegations stemmed from his time there. At least one of the alleged victims attended Bishop Loughlin Memorial High School, where Zatarga was chaplain from 1971 until 1979.

Only the recent incident against the now-19-year-old is current enough to bring criminal charges, law enforcement sources said. The Saratoga County district attorney's office and the state police are investigating.

"I didn't really want to see him go to jail," the middle brother said. "I think he'll burn in hell."

Contact: agendar@nydailynews.com