Chapel at Xavier May Yet Bear McGinn's Name

By Rasha Aly
Desert Sun
January 14, 2008

http://www.mydesert.com/apps/pbcs.dll/article?AID=/20080114/NEWS04/801140312/1026/news12

Xavier College Preparatory High School officials have yet to decide whether they should name the school's future chapel after a Coachella Valley priest who has been accused of sexual abuse.

The Rev. Malachy McGinn, who died in 1997 after serving at St. Theresa Catholic Church in Palm Springs since 1985, was one of 38 priests with "credible" allegations included on a list published on the diocese's Web site March 30, 2007.

When the list was released, Xavier officials said they might continue with plans to name the future chapel after McGinn. More than six months have passed since the list was published, and a decision has not been made.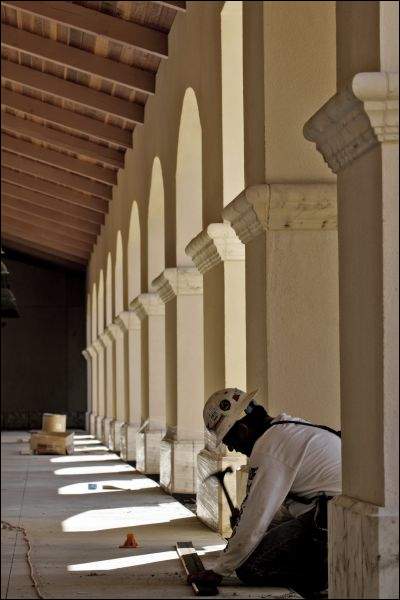 Construction worker at the newly built Xavier College Preparatory School classroom building. Construction will be completed and classes will open after the Christmas holidays.
Desert Sun File Photo


A decision will be made once fundraising starts for the chapel, said Bill Powers, who serves on the school's board. Powers said he may even bring up the topic at the school's next board meeting.

In 2005 Palm Springs philanthropist Dolores Hope, wife of comedian Bob Hope, donated $1 million for a chapel in McGinn's honor.

St. Theresa parishioner Lynn Mallotto knew McGinn and said the campus should keep his name.

"He was held in very high regard throughout the Coachella Valley," Mallotto told The Desert Sun in April 2006.

"He was an extension of family, someone I trusted implicitly," she said.

Fundraising won't begin until other parts of the school are under way, said Powers, referring to the baseball fields, tennis courts, aquatic center and stadium school officials still want to build. There's also the second floor of classrooms which needs to be completed.

"If these other things come to fruition, then we can focus on the chapel," Powers said.

The chapel will be the center of the campus, Powers said. It will be a place where students can go to study and meditate.