Man Wins Millions in Sexual Abuse Lawsuit against Former Priest

By Rhonda Erskine
WCSH6-TV
January 28, 2008

http://www.wcsh6.com/news/article.aspx?storyid=79467

A Maine court has awarded four million dollars in damages to a man who says he was sexually abused by a priest years ago. Raymond Melville was a priest at St. Mary's in Augusta back in the late 1980's.

William Picher was a 12-year-old parishoner.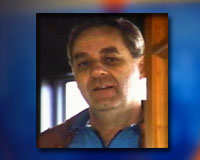 Raymond Melville



Picher's attorneys say those in charge of the diocese knew that Melville had a history of sexually abusing children, yet they continued to assign him to Maine parishes.

It's not likely William Picher will ever see any money from this case. Melville is long gone from Maine and, as of last year, was reportedly living in Oklahoma.

The diocese was also sued, but Picher's attorney says a judge dismissed that claim.

Contact: rhonda.erskine@wcsh6.com