Group Criticizes Involvement of Convicted Child Molesters in State Episcopal Diocese

By Nina Petersen-Perlman
Duluth News Tribune
February 12, 2008

http://www.duluthnewstribune.com/articles/index.cfm?id=60115 &section=homepage&freebie_check&CFID=83604221&CFTOKEN=15934142&jsessionid=8830c4e2321f15655819

Members of the Minnesota chapter of the Survivors Network of those Abused by Priests protested on Monday the involvement of two convicted child molesters — one a former priest in Duluth — in the Minnesota Episcopal Diocese.

The international sexual abuse prevention and advocacy group planned to deliver a letter to Minnesota Episcopal officials to "blast" them for their secrecy regarding Mark Makowski and Lynn Bauman and ask that they disclose the names of any other known child predators working in the diocese, according to their news release.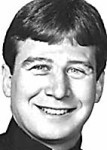 MAKOWSKI: File photo of former Catholic priest, convicted in 1995 of sexual assault, who has since been involved in the Episcopal Church



After receiving SNAP's letter Monday, the state Episcopal Diocese issued a statement that said it would respond after carefully considering the letter and taking it under advisement.

In 1995, Makowski, a former Catholic priest who served in Duluth and throughout the region, was sentenced to six months at the Northeast Regional Correctional Center and seven years of probation for the sexual assault of a 16-year-old boy while Makowski was a pastor at St. John Catholic parish in Grand Marais and Holy Rosary parish in Grand Portage.

More recently, Makowski served as an alternate representative for the Episcopal Diocesan Council representing District 8, which encompasses Minneapolis. The council, which is elected, oversees the diocese's program and budget, according to its Web site.

Episcopal Diocese legal coordinator Renee Carlson said the position did not put Makowski in contact with any children, and that to her understanding he was no longer serving in it.

Makowski did not return a message left at his home requesting comment.

Makowski most recently worked as an executive assistant at a real estate company, the Ackerberg Group in Minneapolis. According to its Web site, he joined in February 2006. A woman answering his listed phone number said Friday was his last day with the company.

Bauman, a former Episcopalian priest, was sentenced to 10 years' probation in 1999 for molesting an 8-year-old boy in Texas. He led a retreat at the Episcopal center House of Prayer in Collegeville, Minn., over the weekend. House of Prayer issued a statement in July in response to concern about his appointment.

"While it is correct that Lynn Bauman is a registered sex offender, the event occurred more than a decade ago and Lynn Bauman has followed every requirement of his probation," the statement reads. "He registers with the local law enforcement authorities whenever he comes to Minnesota. His retreats are for adults; he does not have any contact with children or youth."

Bob Schwiderski, SNAP's Minnesota director, said he doesn't believe child molesters can be fully rehabilitated.

"If a person has a tendency to abuse children, they have that illness," he said. "I hope and pray they have done everything they can to find answers to their illness and answers to how they can best stop it. But my opinion is that if a person has a track record of abuse, that person will always be dangerous."

Schwiderski said one of his goals in bringing attention to Makowski and Bauman's positions was to bring awareness to the need for sexual abuse prevention.