Former Catholic Deacon Sued Again for Sexual Abuse

WTOL
February 13, 2008

http://www.wtol.com/Global/story.asp?S=7861638

TOLEDO — A former Toledo deacon in the Diocese of Toledo once sued for allegations of sexual abuse is facing another lawsuit, reports News 11's Lisa Rantala.

The plaintiff in the suit was raised in Toledo and now lives in Cleveland. After 30 years, he says it's time to come forward.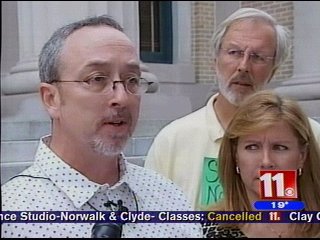 Tom Ferguson says he has been haunted for years by the memories of having been abused by Glen Shrimplin.



"I was 14 years old when he groomed me, and 15 and 16 when he started abusing me," said Tom Ferguson on Tuesday. The former Toledoan says he's been haunted for years by memories of the abuse by former Toledo deacon, Glen Shrimplin.

"I was a teen looking for spiritual guidance and direction at a time in my life when I really needed it," Ferguson said. "Shrimplin took advantage of me emotionally and sexually."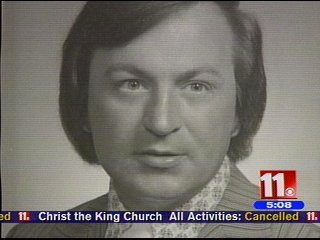 Glen Shrimplin had been a Catholic deacon and also the Ferguson family's dentist.



Shrimplin was a deacon at Immaculate Conception Church during the 70's. He was also Ferguson's family dentist. In his lawsuit, Ferguson claims he saw Shrimplin as an earthly representative of Christ.

Ferguson says he was taken to Florida and molested by Shrimplin in 1975 and 1976. He says he thought he'd be committing a sin and suffer eternal damnation if he told.

"He is a deacon in the Catholic Church who has abused many children, we fear," said Barbara Blaine, a representative of the Survivors Network of Those Abused by Priests.

In 2003, Shrimplin was sued by two other men who said he had been their deacon at Immaculate Conception when he molested them.

"He repeatedly raped them. In one case, for up to nine years," an attorney claimed on Tuesday. That suit was dismissed a year later due to a settlement out of court. That's when the Diocese of Toledo banned Shrimplin from serving as a deacon.

"I'm a victim and survivor of childhood sexual abuse. My perpetrator was a Catholic deacon and youth group minister named Glen Shrimplin," Ferguson said.