Accuser of Priests Agrees to Settle

By Darren Barbee
Fort Worth Star-Telegram
February 15, 2008

http://www.star-telegram.com/226/story/475804.html

A man who accused two Fort Worth Roman Catholic Diocese priests of abusing him when he was a teenager has tentatively agreed to an out-of-court financial settlement, his lawyer said Thursday.

Terms of the settlement will not be disclosed, said his Dallas attorney, Tahira Khan Merritt.

The man, who is currently in a prison mental facility, said in two lawsuits that he was abused beginning when he was 13 by the Rev. James Hanlon and the Rev. Thomas Teczar. The men, at different times, led St. Rita's Catholic Church in Ranger, about 90 miles west of Fort Worth.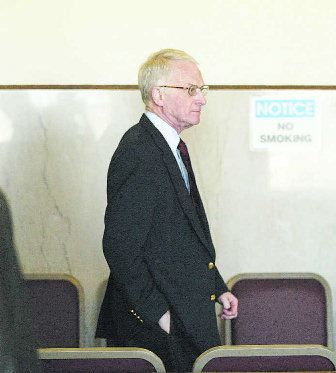 Thomas Teczar



Hanlon, who died in 1990, served as administrator in Ranger and surrounding parishes from August 1988 to January 1989.

Teczar was pastor there from August 1989 through March 1993 and also served other parishes in Eastland and Tarrant counties. Last year, he was sentenced to 25 years in prison for molesting and raping an 11-year-old boy in Ranger. Prosecutors said Teczar had also abused eight children in Massachusetts before coming to Texas.

Thursday's settlement is the third for the diocese involving Teczar. In December, the diocese reached a settlement with three men who said they were victims of Teczar. Financial details of that settlement were not disclosed, either.

In 2005, the diocese settled a suit with two of Teczar's accusers for $4.15 million.

Merritt said the man's family in the latest case is "hopeful he will be able to get the help that he needs."

The Rev. Michael Olson, vicar general of the diocese, said he has glad the case will be settled. "We hope for healing and the well-being of the victim and his family," he said.

Darren Barbee can be contacted at 817-390-7276 or arbee@star-telegram.com