Inside the IMs That Led to Bernie Ward's Arrest on Child Porn Charges

By Dan Noyes
Huffington Post
February 15, 2008

http://www.huffingtonpost.com/2008/02/15/inside-the-ims-that-led-t_n_86802.html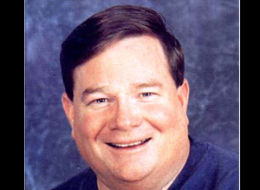 San Francisco's ABC affiliate, KGO, has uncovered the instant messages that led up to the arrest of radio host (and former priest) Bernie Ward on child pornography charges. From KGO:


It's Christmas week, three years ago. Ward's on his home computer using the screen name "Vincentlio." He begins the chat with "Good afternoon, mistress." The woman using the name "Sexfairy" answers, "How was your day, slave?" In explicit detail, Ward describes being humiliated sexually. At one point, he asks, "Are you going to make me feel dirty, mistress?" "Sexfairy" answers, "Yes, I am."

Ward discusses group sex he had at an infamous porn theater in San Mateo. Then, nearly an hour into the conversation, he brings up photographs, "I love trading pictures." "Sexfairy" answers, "and why haven't I gotten any pics, slave? Send me some."

Ward sends several pictures -- one of a woman and two children. Ward describes her as a mother in her late thirties, she's topless. He says the naked boy is 14, that the girl wearing clothes is 12. They're all touching in a sexual way.

"Sexfairy" writes, "brb," (be right back). A half hour later, she's on the phone with police, reporting Bernie Ward for child porn. They tell her to keep chatting with Ward.

In the days that follow, "Sexfairy" asks Ward for more pictures -- he complies. Then, police get a search warrant for Ward's AOL account. E-mail sent and received by "Vincentlio" had pictures attached.
Read the entire KGO story and watch video interviews.