Ex-Vestal Priest Faces Sex Charges
Case Involves Sexual Conduct with at Least Four Children

By Eric Reinagel
Press & Sun-Bulletin
March 1, 2008

http://www.pressconnects.com/apps/pbcs.dll/article?AID=/20080301/NEWS01/803010334/1001

A former Vestal priest and Endwell resident who wrote a 1994 column against sexual deviation has been charged with inappropriate sexual conduct with at least four children ages 5 to 11 in the rural Town of Palatine, about 120 miles northeast of Binghamton.

The Rev. John W. Broderick, 47, of Nicholville, was charged this week with three counts of first-degree sexual abuse and one count of second-degree sexual abuse, felonies, and four counts of endangering the welfare of a child, misdemeanors, according to State Police Investigator Paul Cituk.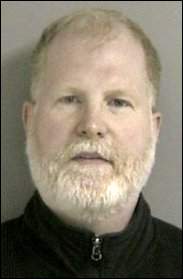 BRODERICK



Broderick was accused of inappropriate sexual contact over the course of several months in 2007 with at least four children from a Montgomery County family he befriended and who accepted him as their spiritual adviser, Cituk said.

Broderick sent the Press & Sun-Bulletin a letter to the editor in the spring of 2007 from an Endwell address, and in the 1990s served at Our Lady of Sorrows in Vestal.

In a Nov. 3, 1994, Guest Viewpoint in the newspaper, the then-parochial vicar at Our Lady of Sorrows wrote that widespread discussion on child molesters had failed to address preventing the formation of child molesters, focusing merely on their punishment.

He went on to write that the media, especially pornographic material, encourages the sexploitation of children.

"Sow a thought, reap an action; sow an action, reap a habit; sow a habit, reap a destiny," he wrote. "Are not the signs of the times clear enough for us to turn back on the treacherous course our society has set out on (and) return to a stronger enforcement of the laws against pornography?"

Cituk said the alleged incidents that led to the charges occurred at the family's home. He said Broderick was holding community services in a building that had been turned into a church and was acting as a visiting priest in Palatine. Broderick wasn't acting in his official capacity with the Syracuse Diocese of the Catholic Church, which suspended Broderick earlier this year. The diocese has not said why Broderick was suspended.

Broderick left the Montgomery County area sometime in May 2007 and was subsequently located in Massena at the Holy Name of Jesus Academy, where police took him into custody without incident.

Broderick was arraigned in Town of Palatine Court and was released from the Montgomery jail Thursday after posting bail, which had been set at $50,000 cash or $100,000 bond.

State police at the Fonda barracks, near Palatine, are asking anyone who may have information on the case to call (518) 853-4708.