New Victim of Ex-Priest Beltran Comes Forward

By Sam Shane
CBS 13
April 1, 2008

http://cbs13.com/local/new.victim.beltran.2.690036.html

[with video]

SACRAMENTO — Another woman has come forward, saying that she too was sexually assaulted by a former Sacramento priest many years ago. Gerardo Beltran was recently arrested in Mexico and is facing extradition on charges of abusing other children.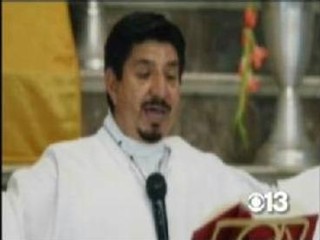 Gerardo Beltran
Photo by CBS


Gabriela Enriquez spoke with CBS13 about the events that happened to her nearly 17 years ago. She says her priest, then known as Father Gerardo Beltran, stole her innocence when he allegedly sexually molested her repeatedly inside Saint Joseph's Church in Sacramento.

"We would come to church every Tuesday, Thursday, Holy Friday, Good Friday, Saturdays and Sundays," Gabriela said. The assaults happened as many as five days a week.

She hasn't gone public with her claims until today. She says she started telling her family and friends after seeing a CBS13 report more than a year ago.

Gerardo Beltran is a former Sacramento priest who fled to Mexico in the early 1990's after being charged with sexually molesting children in Sacramento. We tracked him down in Igualita, Mexico, where he had been hiding from justice for more than 10 years.

"I just started crying," Gabriela said. "I just started thinking about all the things he was doing to me."

Nobody wants Beltrans extradition back to the United States to happen more than Esperanza Guerra-Yanez, one of Beltran's alleged victims.

"I want him to pay for what he did," she said. "I want him here and I won't be satisfied until he's actually here and gets charged for what he has done to us."

The attorney who represents Beltran's alleged victims, Joe George, expects more victims to come forward when Beltran is returned to Sacramento.

"I think he was a very aggressive child abuser and I think there are many more victims of Beltran's sexual abuse," he said.