Gates Priest Accused of Sexual Abuse Dies

By Amy Cavalier
MPNnow
March 4, 2008

http://www.mpnnow.com/news/x513681941

Gates, N.Y. -

The Rev. John Joseph Steger died Tuesday morning at the age of 81 at Strong Memorial Hospital.

The former priest was accused of sexually abusing a 12-year-old girl at Saint Jude the Apostle Church in Gates last year. The cause of death is unknown, according to the Rochester Catholic Diocese, and funeral arrangements are pending.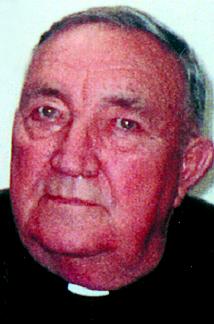 Rev. John Steger



Steger had been on administrative leave since May 17, 2006, pending the outcome of the charges against him. Steger faced misdemeanor charges of sexual abuse and endangering the welfare of a child in connection with two alleged incidents involving on victim. He was scheduled to be in Gates Town Court April 30.

Steger was born in Rochester, and attended St. Andrew's and St. Bernard's seminaries. He was ordained as a priest on June 2, 1951. Since then, he served as assistant pastor at St. Joseph's Church in Wayland, at St. Alphonsus in Auburn, St. Theodore's in Gates, and Saint Jude the Apostle Church in Gates.

Related Stories

Loading additional related stories...

The gift that keeps ticking