Fugitive Sacramento Priest Arrested in Mexico on Child Molestation Charges

By Jason Kobely
News 10
March 14, 2008

http://www.news10.net/display_story.aspx?storyid=39550

SACRAMENTO, CA - After 17 years on the run, a Sacramento Roman Catholic priest accused of child molestation charges was arrested in Mexico this week, according to the Sacramento County District Attorney's Office.

District Attorney Jan Scully said Gerardo Beltran, 51, was arrested on four counts of child molestation involving two Sacramento County girls between 1989 and 1991.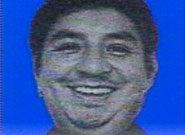 Gerardo Beltran



Following the arrest, U.S. and Mexican authorities began working out extradition proceedings, authorities said.

Scully said the FBI's Legal Attache Office in Mexico City was instrumental in helping locate and arrest Beltran 17 years after the priest fled the U.S. Beltran served in the Catholic Dioceses of Sacramento from 1982 until 1991.

Scully said personnel with the U.S. State Department and Department of Justice were working with their Mexican counterparts to have Beltran returned to Sacramento to face the charges.

In recent years, Beltran had continued his work in the priesthood, serving as a pastor in the remote southern Mexico village of Igualita.

In a written statement released Friday, Scully said her office would provide all necessary cooperation to bring Beltran back and looked forward to a time when Beltran can be "held accountable for his conduct."