Psychologist Says Priest Is Unable to Control Urges

By Christy Gutowski
Daily Herald
March 18, 2008

http://www.dailyherald.com/story/?id=155505

In their interview, the Rev. Fred Lenczycki told a clinical psychologist that he knew fondling boys was wrong, but that he couldn't help himself.

The psychologist testified Monday that it's his opinion the 63-year-old disgraced priest still can't control his sexually violent urges.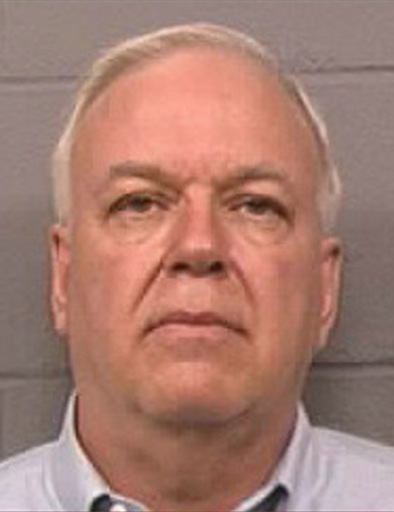 the Rev. Fred Lenczycki



Ray Quackenbush is the second state-hired expert to tell a DuPage County jury that Lenczycki because of a pedophilic disorder is predisposed to reoffend and should remain in a treatment facility rather than be set free.

Lenczycki was to be paroled in May 2006 after serving half of a five-year prison term for fondling three altar boys at St. Isaac Jogues Catholic Church in Hinsdale more than two decades ago. But, one month before his release, prosecutors sought to have him civilly committed under Illinois' sexually violent person's act.

The former Glen Ellyn man since then has been housed in a state treatment facility. His defense argues a treated, aging Lenczycki poses little threat of recidivism and has paid his debt to society.

His lawyers question Quackenbush's findings. For example, he is the only one of four experts who said the cleric also suffers from sexual sadism and fetishism. A defense expert briefly began testifying Monday at the close of the state's case before court was recessed.

Lenczycki was ordained in the Joliet Diocese in 1972. Quackenbush said Lenczycki told him in a two-hour March 14, 2006, prison interview that he began abusing boys because he was unsure of his sexuality and thought he'd be violating his vow of celibacy if he had sex with a woman.

Lenczycki served at Ss. Peter and Paul Catholic Church in Naperville until 1975, where three boys were inappropriately touched. His next assignment was at St. Charles Borromeo in Romeoville, where another three boys were victimized. At St. Isaac's, as many as 15 boys complained of the priest's inappropriate behavior.

In all, Lenczycki may have fondled more than two dozen boys, ages 9 to 17, while serving in parishes in three states, including California and Missouri. The last allegation took place in 1999.

Lenczycki used guises such as having the boys dress in a baby Jesus costume, submit to naked massages as part of a "research project" or get "cleansing" washes before being confirmed.

The defense expert's testimony continues today. The civil trial before DuPage Circuit Judge Bonnie Wheaton may end tomorrow.