Jury Decides Sex Offender Too Great a Threat to Society

By Christy Gutowski
Daily Herald
March 19, 2008

http://www.dailyherald.com/story/?id=156530

A DuPage County jury deliberated for about two hours Wednesday before finding a pedophile priest too sexually dangerous to be set free.

The Rev. Fred Lenczycki is the first member of the clergy in Illinois, and, perhaps the country, to be civilly committed beyond his prison term.

Lenczycki, 63, hugged and thanked his defense team but did not otherwise outwardly react when a clerk read the jury's unanimous verdict.

He will be transported back to a maximum-security state facility in downstate Rushville to continue his voluntary sex offender treatment. He is on the second step of a five-step treatment plan -- a point jurors noted.

"We looked at all of the evidence and stage of treatment that he is now in," said jury foreperson Linda Martin of Woodridge. "We let everyone speak. Everyone had their say."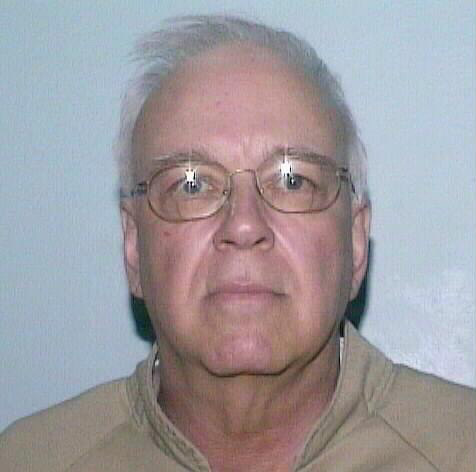 The Rev. Fred Lenczycki



Lenczycki was ordained a Catholic priest in the Diocese of Joliet in 1972. The retired clergy has admitted molesting 30 boys, ages 9 to 17, while presiding in six churches for 25 years until 1999.

The first few incidents involved three boys at Ss. Peter and Paul Catholic Church in Naperville until 1975. Two other victims said they also were inappropriately touched at his next assignment in Romeoville. He later molested up to 14 boys at St. Isaac Jogues Catholic Church in Hinsdale.

Lenczycki was sentenced to five years in prison in January 2004 after pleading guilty to aggravated sexual abuse of three of those Hinsdale boys in 1984. Back then, after a parent complained, former Joliet Bishop Joseph Imesch transferred Lenczycki out of state for treatment and persuaded the parent not to report the abuse. More victims later were molested in California and Missouri.

Years later, amid public outcry, the diocese turned over its internal records of alleged priest abuse to DuPage County State's Attorney Joseph Birkett.

Though the statute of limitations expired, Birkett found a loophole in the law when he successfully argued the clock stopped ticking in the mid-1980s when the priest was moved out of state.

"Basically, Imesch and the church hid it and sent him away," Birkett said. "He hid and concealed his crimes for 30 years; that's what won this case."

Lenczycki was due to be paroled in May 2006 after serving part of a five-year prison term. But, a month earlier, Illinois Attorney General Lisa Madigan and Birkett sought to have him committed under the state's 1998 sexually violent person's act. Some 18 other states have the same law, but Madigan said Lenczycki is believed to be the first priest committed.

Lenczycki joins 214 other convicted sex offenders who were civilly committed, while another 150 petitions are pending, state officials said.

The jury of seven women and five men listened to four days of mostly psychological testimony in which experts offered differing opinions about the priest's likelihood of re-offending.

Prosecutors maintained Lenczycki, formerly of Glen Ellyn, is predisposed to re-offend because of a pedophilic mental disorder. They argued he should remain in a state facility for further treatment until he can control his urges.

But the defense attorney, James Montgomery, said Lenczycki paid his debt to society for the long-ago crimes and won't re-offend.

He said the priest has under gone voluntary treatment and points to those expert opinions and tests that found him to pose a low risk. One test, for example, found he is more sexually aroused by women then boys.

Montgomery also argued the priest would have safeguards in the community, such as being a registered sex offender and strict monitoring while serving four years' parole.

The attorney said he will ask DuPage Circuit Judge Bonnie Wheaton at a June 3 status hearing to consider discharge plan in the future in which Lenczycki can be released after a treatment, living and reporting plan is solidified.

Lenczycki is now considered a retired priest with a pension who, though not defrocked, cannot perform any official duties again, according to diocese officials.