Pedophile Priest's Victim: 'You Can't Have 30 Victims and Have Remorse'

By Christy Gutowski
Chicago Daily Herald
March 25, 2008

http://www.dailyherald.com/story/?id=159689

Brian was just 10 the first time he heard his name called on the school loudspeaker.

His priest at St. Isaac Jogues Elementary School in Hinsdale wanted to see him in the rectory.

There, the Rev. Fred Lenczycki told him to disrobe for a costume fitting for a school play.

He recalls that the priest's touch made him uneasy, but it would be several more years before Brian realized he was being molested.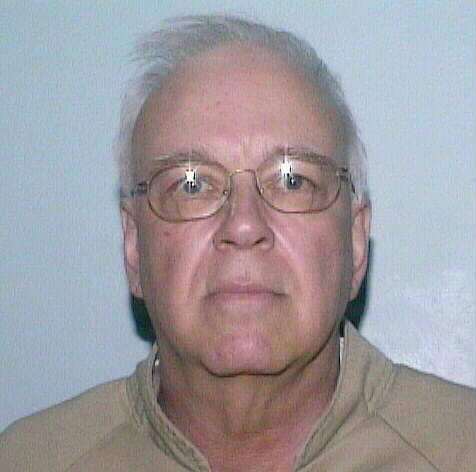 Lenczycki



"At that age, you don't know he's doing anything wrong," Brian said. "He was very sneaky in the way he did it. You're uncomfortable, but how do you possibly question someone with that level of authority?"

That was 25 years ago. To better understand what happened to him, Brian sat in a DuPage County courtroom last week as the priest's history of molesting children was told.

Lenczycki admits molesting about 30 young boys in six parishes in Illinois, California and Missouri for 25 years until 1999. His first three victims attended Ss. Peter and Paul Catholic Church in Naperville until 1975.

He served a short prison term for molesting three Hinsdale boys, including Brian, but Lenczycki last week became the first clergyman in Illinois ordered held beyond his sentence in a secured treatment center.

The jury deliberated about two hours Wednesday before concluding he is a "sexually violent person" who poses a continued threat. Lenczycki, 63, did not testify during his civil commitment trial. His attorneys argued he is remorseful and no longer struggles with the same pedophilic urges of his past.

Brian isn't a believer.

He granted a Daily Herald interview as long as his last name was not disclosed. He described a painful 10-year battle he's endured since repressed memories surfaced in his dreams in about 1997 while in his mid-20s.

Brian said it took every ounce of his dignity to refrain from confronting Lenczycki, dressed in a suit, seated feet away in the courtroom.

"There's no way that guy feels remorse," Brian said. "You can't have 30 victims and have remorse. To me, 30 is probably just the tip of the iceberg. I don't think there's anything sincere that comes out of his mouth."

Brian said in the aftermath of the abuse, he struggled with alcohol, drug and depression, even contemplating suicide. After years of therapy, the 35-year-old married father said he's made great strides in rebuilding his life. It hasn't been easy, though.

"It still haunts me, on a daily basis," he said.

"Father Fred" molested Brian 20 to 30 times, often using the pretense of fitting him with a sashlike costume for a play that never occurred. The abuse, he said, took place in the rectory and sacristy, even when other people were nearby. It stopped after a couple of years when his family moved out of Hinsdale. Brian said he didn't tell anyone until years later as an adult after recalling what had occurred.

He still asks himself: Why didn't I know? Why didn't I push him away and tell someone?

"When you reclaim your sanity, you get to the point where you may know you did nothing wrong, but you still question why it happened to you," he explained. "It's just part of the mental process you go through."

Brian is one of more than a dozen of the priest's accusers who have sued the Joliet Diocese which, under former Bishop Joseph Imesch's leadership, moved Lenczycki amid complaints to 15 different assignments in three states.

Brian said he settled his suit for a "couple hundred thousand dollars." He used the money to pay off his education and for a small down payment on a house. He said it wasn't about the money, but rather to try to hold Imesch accountable.

In last week's trial, Lenczycki offered somewhat of an answer to his victims. Mental health experts testified he was confused about his sexuality back then and thought he'd break his vow of celibacy if he had sex with a woman. The priest had told them he didn't think he was harming the boys.

"He knew damn well what he was doing and the effect it would have," Brian responded. "He just didn't care. He used his power as a priest to his advantage and preyed upon his victims at their weakest moment."

Beside the costume ruse, Lenczycki also had the confirmation-aged boys disrobe and be photographed or submit to nude massages and "cleansing" baths.

Lenczycki will remain in custody for now, but his attorney said he will ask a judge June 3 to allow him to be released on strictly monitored parole while attending regular therapy sessions. Lenczycki, though retired, has not been defrocked and will receive a pension.