Former Charlotte Priest Faces Sex Charges

By Tony Burbeck
WSOC
April 3, 2008

http://www.wcnc.com/news/topstories/stories/wcnc-040108-mw-priestarrested.25b75fd4.html

CHARLOTTE, N.C. — A former priest at St. Matthew Catholic Church in Charlotte has been arrested and charged with molesting a boy who attended the church.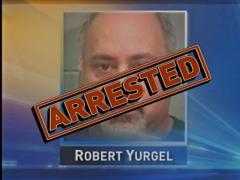 Former Charlotte priest arrested



The charges stem back nearly a decade.

Rev. Robert Yurgel was an assistant pastor at St. Matthew. It was a two-year assignment from May 1997 to July 1999.

"That's a common practice in the diocese," said Antoinette Usher with St. Matthew.

Police say that's when Yurgel molested a 14-year-old boy, whose family attended the church. The police report says it happened at a house, not the church.

That boy, who is now 24, called police last month.

"It was something that I'm sure was very uncomfortable for him to talk about. It was embarrassing. It was perpetrated by a member of the community who was trusted," said Capt. Lisa Goelz with the Charlotte-Mecklenburg Police Department.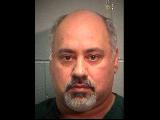 Robert Yurgel



Yurgel is now charged with five counts of indecent liberties and two counts of statutory rape.

U.S. Marshals arrested him Wednesday at a New Jersey church where he's an active priest.

"We do have corroborating evidence that what the victim did allege is true," Goelz said.

Police aren't saying what that evidence is.

At St. Matthew, Yurgel's name doesn't ring a loud bell.

"Most of our parishioners don't know the individual involved," Usher said.

It's due to the short stay, plus, church officials say most current parishioners didn't attend St. Matthew then.

"I'm sure our pastor will address that quickly and thoroughly," said Usher.

Yurgel is in the process of being extradited back to Charlotte.