Priest Kept Log of Teen Romps

By Alison Gendar
New York Daily News
April 6, 2008

http://www.nydailynews.com/ny_local/brooklyn/2008/04/06/2008-04-06_priest_kept_log_of_teen_romps.html

A disgraced Brooklyn monsignor kept a record of some of his romps with teenage boys, including comparing their "unique physiques" during one hiking trip to upstate New York, the Daily News has learned.

In a 1976 travel log, the Rev. George Zatarga freely described how he took boys to a private cabin outside of Saratoga.

Now that Zatarga, a monsignor with the Diocese of Brooklyn , has admitted to "inappropriate behavior" with teen boys, his vacation writings take on a surreal creepiness.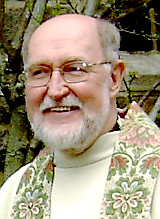 George Zatarga



"We must have spent 2 hours building a new water hole throwing rocks and stone and planning an engineering feat and wading and laughing at one another's unique physique," the then-34-year-old Zatarga wrote in an entry dated June 28-30, 1976.

The News was given a copy of the entry by the stunned owners of the cabin, who learned of the allegations only when Zatarga, 65, was removed from the pulpit in December.

The young priest was a chaplain at Bishop Loughlin Memorial High School in Brooklyn and often would borrow a parishioner's cabin near Saratoga to take teenage boys for what he called weekend retreats.

Zatarga brought at least 25 teenage boys, many from Loughlin, to the cabin in 1971, 1974 and 1976, sign-in vacation logs kept at the summer home show.

His entry for that June 1976 weekend was titled "Hikers and Nature Boys Two."

In it, Zatarga gushed over his 15-year-old companion, the son of parishioners of St. Gertrude's in Queens. The News changed the teen's name.

Much of the priest's entry focused on mishaps during a hike: They lost the trail and were caught in a downpour.

"We finally made it home, wet, tired, smelling of swamp, soggy feet, overloaded we plopped at home, stripped off the drenched clothes and sweat and wet and consoled one another by [Jimmy's] remark about never again another hike and a plessant mutual scratch and massage on each other," he wrote.

They soon headed off to a nearby stream "to wash up."

"We scrubbed and washed heartily, it was cold and a sponge stream bath and 2 nature boys teamed up for consoling fun in our own stream.

"It was getting dark, so we quickly got the water jugs filled got dressed and dried and hiked up. To top it all, I dropped [Jimmy's] pants in the stream (it was probably too dark) and he had to hike up in shorts."

Zatarga was removed from his post at American Martyrs Parish in Queens in December, after five alleged victims came forward.

State police and upstate prosecutors office opened an investigation in January into abuse allegations at another upstate cabin Zatarga bought in Greenfield, outside of Saratoga.

Contact: agendar@nydailynews.com