Archdiocese Settles Sex-Assault Suit for $300K

By Mike McPhee
Denver Post
April 10, 2008

http://www.denverpost.com/news/ci_8879657

The Catholic Archdiocese of Denver has agreed to pay an Ohio man $300,000 for having been groped by a Fort Collins priest nine years ago.

Nick Gerber was groped twice by former priest Timothy Evans, who served as pastor at St. Elizabeth Ann Seton Parish from 1998-99.

Evans was convicted last year of sexually assaulting Gerber, as well as another teenager in Arvada, and is serving 14 years to life in prison.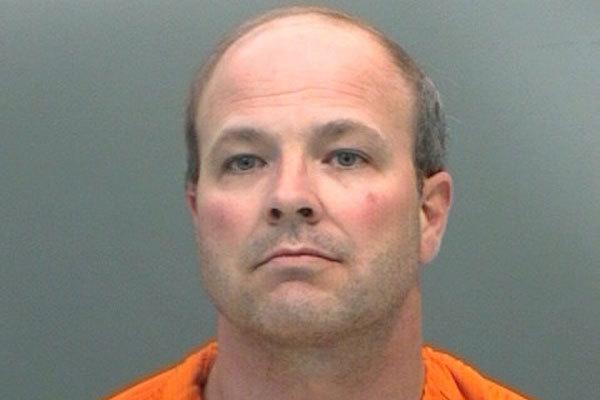 Timothy Evans (Jefferson County D.A.)



Gerber, who is now 27 and lives near Columbus, Ohio, said the money doesn't mean that much to him. "It helps to bring some closure, but it doesn't do a whole lot for the betrayal and anger I have against the archdiocese and Evans," he said.

"It's pretty disgusting what the Catholic Church did. It's still disturbing to know they won't admit they made mistakes. They still maintain they did everything by the law and by the book."

A spokeswoman for the archdiocese, Jeanette DeMelo, responded to Gerber: "The archdiocese is hopeful that Mr. Gerber does find healing and closure. The archbishop met with him, listened to him and offered his sincere regret for the pain caused by the situation. However, I reiterate that the archdiocese responded immediately the moment it received any allegation of sexual misconduct between Timothy Evans and minor."

Gerber testified at trial last year that Evans, who is now 44, stuck his hand down Gerber's pants while the two were rough-housing on Evans' bed in the church rectory. On another occasion, Evans grabbed Gerber's buttocks while the two drank beer and watched a Denver Broncos game in the rectory.

Evans was convicted last year of two sexual-assault charges and sentenced to 14 years to life in prison. A month later, he was convicted in Jefferson County of another sexual assault that took place in 1996 while Evans was assigned to Spirit of Christ Church in Arvada. He received an additional four-year sentence.

Evans was the first priest to be convicted in Colorado after the church was accused in 2002 of a nationwide coverup of alleged sexual assaults. Evans was ordained in 1993, served in Arvada until 1996 or 1997, then transferred to Fort Collins, where he remained until 2002, well after accusations were made against him.

Gerber's attorney, Jeff Anderson, said he has 12 other lawsuits against the Denver Archdiocese stemming from alleged assaults by the late Harold White, a priest who was defrocked in 2003 and died last year. Anderson said the dozen suits are in various stages in Denver District Court. He said an offer to settle two years ago by the archdiocese "was a failure."

Mike McPhee: 303-954-1409 or mmcphee@denverpost.com