Molestation Claim Filed against Priest

By Kim Kozlowski
Detroit News
April 11, 2008

http://www.detnews.com/apps/pbcs.dll/article?AID=/20080411/METRO/804110403/1409/METRO

When Vincent Venturini was 9, he denied that anything improper happened after he spent the night with the pastor of St. Lawrence Parish in Utica.

Years later, when the Rev. Timothy Szott pleaded no contest to possessing child pornography, Venturini of Shelby Township denied that the priest had ever hurt him.

Venturini says he can't deny the truth anymore, and that's why he filed a lawsuit Thursday alleging that Szott molested him and blaming the Archdiocese of Detroit for what happened.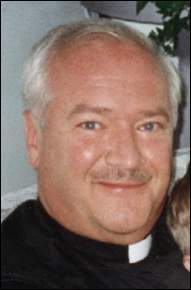 Szott



But what makes his lawsuit unique is that it's regarded as the first civil case against the Detroit Archdiocese with the potential to go to trial since it was filed within Michigan's statute of limitations -- the legal time frame alleged victims of child sexual abuse have to file for damages. In Michigan, minors have one year after they turn 18 to file civil lawsuits seeking damages in child sexual abuse cases. Many victims in clergy sex abuse cases either never pursued a lawsuit or had their case dismissed because the legal time period had expired for allegations, experts say.

"I want the truth to come out," said Venturini, a former altar boy, who recently turned 18. "I would like the church to be as embarrassed as possible and look ridiculous with the cover-ups that they've done."

Suit alleges 1999 incident



Ex-priest's history



History of Timothy Szott in the Archdiocese of Detroit:
1973 Ordained


1973 Ascension Parish, Warren, associate pastor


1976 St. Patrick Parish, White Lake, co-pastor and later pastor


1986 St. Agatha Parish, Redford, pastor


1989 Oakland Catholic High School, Pontiac, executive director


1991 Vocation Office, Archdiocese of Detroit, director


1995 St. Lawrence Parish, Utica, pastor


2003 Leave of absence


2003 Convicted of child pornography possession


2003 Registered as a Michigan Sex Offender


2005 Permanently removed from the priesthood, banned from wearing clerical garb and presenting himself as a priest.



Venturini's $25,000 civil lawsuit, filed in Wayne Circuit Court, alleges that he was sexually molested by Szott, who was removed from his post in 2003 and pleaded guilty to possession of child pornography. He was permanently barred him from the priesthood in 2005.

The incident between Venturini and Szott allegedly happened in 1999 during a family vacation to Mackinac Island. The lawsuit also alleges the archdiocese and bishops covered up other alleged sexual crimes by Szott between 1976 and 2003.

Reached at his new employer in Arizona, Habitat for Humanity Tucson, Szott declined to comment on the lawsuit.

Archdiocese of Detroit spokesman Ned McGrath also declined comment, saying the archdiocese had not seen the lawsuit.

Venturini's lawsuit comes as Pope Benedict XVI makes his first visit to the U.S. next week and is planning to deliver a message aimed at healing the wounds caused by clergy sexual abuse nationwide. The crisis erupted in 2002 in Boston, when priests were accused of repeated sexual abuses of minors, and bishops allegedly perpetuated the crimes by moving them to new churches. The crisis spread across the nation, including Detroit, where at least 62 clerics were removed from their posts.

Leaders of the Survivors Network for those Abused by Priests applauded Venturini's courage in coming forward, saying it would bring healing to some of the other victims in the region who were unable to have their day in court.

"Few victims ever have the chance to expose corrupt church officials in court," said David Clohessy, national director of SNAP. "These brave young victims in Detroit have an opportunity to do what 99 percent of us will never have and that is to expose the truth and hold wrongdoers accountable in an open forum, which is again what every bishop fears the most."

Many victims who came forward with allegations during the height of the nationwide clergy abuse scandal either never pursued a lawsuit or their case was dismissed because the legal time period for filing a lawsuit had expired, said Jeff Anderson, a St. Paul, Minn., attorney who has represented scores of sexual abuse victims across the nation, including several in Michigan.

"The day of reckoning for the Archdiocese of Detroit is upon them," Anderson said.

Lawsuit 'not a total surprise'

Former Macomb County Prosecutor Carl Marlinga was a parishioner at St. Lawrence when Szott was charged with possessing child pornography on his computer.

He said he wondered if the priest's criminal behavior stopped at his computer but no evidence was ever turned up that Szott's crimes extended to the parish children.

When told of Venturini's lawsuit, Marlinga said, "It's a surprise, but not a total surprise."

Venturini and his family grew close with Szott when he became the pastor of St. Lawrence, he told The Detroit News. That's why his family paid to take Szott on vacation to a resort on Mackinac Island when Venturini was in fourth grade.

During the end of the week-long trip, Szott allegedly asked the young boy if he wanted to spend the night in his room.

Venturini believes Szott knew that he was going to take him back to his room because when he arrived, the pull-out bed in the living room was already made up for him.

"He knew I was staying the night," Venturini said. "It didn't really strike me at the time. But looking back, this man knew what was going to happen. You could tell this wasn't the first time he had done this."

The room was warm, so Szott allegedly encouraged Venturini to take off his pajamas. Szott came into the room naked, with a towel in front of him, Venturini said. He allegedly fondled Venturini, court documents say.

"I didn't think anything of it," Venturini said. "In my family, we respect the priest more than we respect our own family members. I didn't think anything wrong had happened. He's the one who's supposed to make up the rules to follow."

When Venturini went to sleep, the room became very cold and he didn't have a comforter, he said.

"I think that was another ploy" of Szott to get the boy to sleep in his bed, Venturini said.

The following day, his older brother asked him if anything had happened with Szott.

"I said, 'No, nothing happened,' " Venturini said. "Earlier that night, Father Tim said, 'This is our little secret.' "

The lawsuit also alleges that the archdiocese removed Szott from his post in 1991, after church officials became concerned about allegations of Szott's behavior while on a vacation with a minor and other church officials in Venice, Italy.

Earlier allegation made

In 1993, family members of Jim Schultz told archdiocese officials that Szott allegedly assaulted Schultz from 1977 through 1980, also while on vacation. Schultz was then a student at St. Patrick's in White Lake Township.

"I blew the whistle on this guy in 1993 and the archdiocese blew me and my parents off," said Schultz, now living in Missouri but willing to come back and testify. "I'd like to see justice be served."

When Szott was accused of possessing child pornography, Venturini, then a seventh-grader, didn't speak for two weeks.

But it wasn't until he reached 10th grade that he said he realized that what Szott did was wrong.

"I thought about it all the time," Venturini said. "I think about it all the time still. It was really an event that has really changed things the way I look at life.

"It hurts to know someone you trust so much that you are supposed to give so much respect to uses his power as a priest to manipulate kids and doing the things he wants you to do."

You can reach Kim Kozlowski at (313) 222-2024 or kkozlowski@detnews.com