Embattled Sevilla Admits Missteps

By Mark Morey
Yakima Herald-Republic
April 14, 2008

http://www.yakima-herald.com/stories/3203

The Catholic bishop in Yakima acknowledged Sunday that he could have done more to inform church members that a former pastor in the diocese pleaded guilty to sexually abusing a teen girl in Oregon.

Bishop Carlos Sevilla's news release came in response to charges last week from a national advocacy group for victims of abuse by priests that Sevilla had fallen short in his duty to publicize that the Rev. Juan Estrada was convicted of sexual abuse.

"Should I have publicized Fr. (Father) Estrada's conviction? Perhaps so," Sevilla said in the news release. "But I certainly didn't hide it."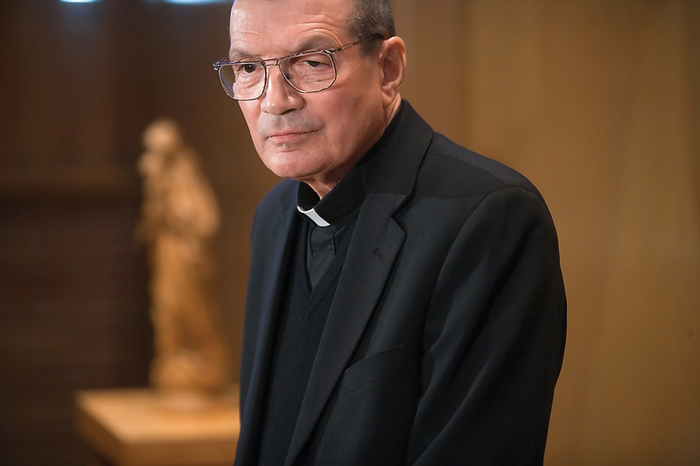 Yakima Herald-Republic Bishop Carlos Sevilla listens to a question during a news conference Tuesday regarding his decision to hire Juan Jose Gonzalez Rios as a diocesan employee. Rios is now facing extradition to Oregon on child pornography charges.
Photo by Andy Sawyer


Sevilla also announced that he would not attend Pope Benedict's visit to Washington, D.C., this week. The advocacy group, Survivors Network of Those Abused by Priests, had called on Sevilla to forgo the trip as penance.

Sevilla said the group's suggestion had nothing to do with his decision. Instead, he said, he needed to remain here to fulfill a request to take part in the funeral for the mother of a diocesan employee.

SNAP and Voice of the Faithful, another advocacy group, say that Sevilla has withheld information from church members about abuse cases.

The Oregon priest, Estrada, worked at St. Peter Claver in Wapato and Holy Redeemer in Yakima between 2001 and 2003. He also had duties at Holy Rosary in Moxee and St. Andrews in Ellensburg.

He moved to the Baker Diocese, based in Boardman, Ore., in 2003. Sevilla said he was transferred because his work in the Office of Canonical Concerns had not met standards and because the diocese could not afford a full-time position for him.

Estrada's victim was a 14-year-old girl who attended church where Estrada was serving as a priest, according to reports from the Morrow County Sheriff's Office. She told investigators Estrada had kissed her and fondled her breasts on several occasions and had put his hands in her pants. Each time, she said, she tried to fend off his advances.

In December 2003, Estrada pleaded guilty to felony sexual abuse in Morrow County, Ore., and was subsequently deported to his home country of Colombia.

Neither diocese told church members about the case.

Sevilla said no complaints arose about Estrada during his time in the Yakima diocese.

He also stressed that the diocese has implemented a system for abuse victims to make reports.

David Clohessy, a national director for the SNAP group, said Sevilla's suggestion that he could have done more was a positive step. But he said the bishop needs to personally visit parishes where Estrada served in order to reach out to potential victims.

"Words alone don't protect the vulnerable or heal the wounded," Clohessy said.

Robert Fontana, a VOTF member who lives in Yakima, agreed. Fontana contends that Sevilla's failure to disclose abuse cases stretches back a decade.

"I think this press release is too little, too late, when he has shown such a pattern of secrecy and such a disregard for the rights of parents to know that a priest who was with their children was arrested ...," Fontana said.

* Mark Morey can be reached at 577-7671 or mmorey@yakimaherald.com