Former Acadiana Priest, Child Molester Living in Texas

KATC
April 23, 2008

http://www.katc.com/Global/story.asp?S=8212495&nav=menu209_1

[with video]

A former Acadiana priest, arrested and charged for molesting young boys, has been found, living in a Texas town, just blocks from a church,school, and daycare center.

Gilbert Gauthe admitted to abusing children inside his church rectory. Now, he's living in a camper in Galveston County, in La Marque, TX.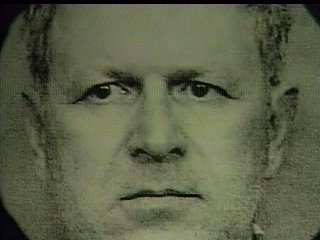 Gilbert Gauthe, Former Acadiana Priest



Gauthe was a Lafayette priest in the mid 1980's when allegations surfaced he was sexually abusing dozens of young boys. He was accused of fondling some boys in confessionals, and convincing others to engage in sex acts with each other while he took Polaroid photos.

Gauthe was put into counseling and told to disappear, but eventually was charged with molesting 39 kids. He was one of the first priests in the country to be charged.

Gauthe says an Archbishop told him, Rome wanted it to go away with out a trial.

But, Gauthe ended up pleading guilty to sexually molesting 37 boys and 2 girls in Louisiana.

He was sentenced to 20 years in prison, but with good time credit Gauthe was able to walk out of jail after just nine years behind bars. He left the state, and headed West, to Texas.

According to reports, Gauthe was accused of molesting a three year old in 1996 at a subdivision in Polk County, TX.

"There wasn't any doubt in my mind Gauthe did what he was accused of," said Polk County DA Lee Hon.

The boy's mother had no idea Gauthe was a sex offender, back then, he wasn't registered, and because of problem's with the boy's memory, the Polk County charge was reduced to a non sex crime.

The "case is one where you wish you could do more," said Hon, "because, in my heart, I have no doubt he was a pedophile, and one of the most serious pedophiles I've ever encountered."

Today, Gauthe is driving a bus for a Texas based company.

Our sister station, KTRK, in Houston, TX, was able to track Gauthe down.

A reporter for the ABC affiliate was able to talk with Gauthe from outside his mobile home, Gauthe wouldn't let him in with the cameras rolling.

"There's no reason to be afraid," said Gauthe when asked whether people should be afraid of him.

Off camera, Gauthe said a therapist once diagnosed him as a homosexual pedophile fixated on 11 to 13 year old boys, a condition, Gauthe says, doesn't go away.

He says he still has feelings for young boys, but doesn't act on them.

He tried to paint himself as a victim, and said some of the young victims here in Louisiana actually wanted to have sex with him.

A pedophile can "pretty much convince any child to have sex with them," said Gauthe.

When he moved to Texas, Gauthe didn't registered as a sex offender in Texas. He says he is not required to register as a sex offender, but, law enforcement officials disagree.

"He is living and breathing in the State of Texas, he absolutely should be registered and people should know where he is," said Hon.

Two police agencies began looking into that a few weeks ago, and last Wednesday, Gauthe registered.

A change in Texas law required him to do it in 2005, but, Gauthe claims, he tried to voluntarily register in 2002.

"The hard part is that anytime something like this happens, I have to start completely over," said Gauthe.

Gauthe doesn't want sympathy, but, "understanding," he says.

He is now required to check in with authorities every 90 days. He will not face charges for not being registered.