Police Arrest Gauthe in Texas

By Claire Taylor
The Advertiser
April 25, 2008

http://www.theadvertiser.com/apps/pbcs.dll/article?AID=/20080425/NEWS01/804250325/1002

Former Acadiana priest and pedophile Gilbert Gauthe is in a Texas jail, arrested Wednesday for violating the state's sex offender registration law, said Detective Geoff Price, LaMarque Police Depart-ment spokesman.

Gauthe, 62, served 10 years of a 20-year sentence after being convicted in 1985 of molesting several Vermilion Parish boys while a priest with the Roman Catholic Diocese of Lafayette. He also had been stationed at churches in Broussard and Iberia Parish.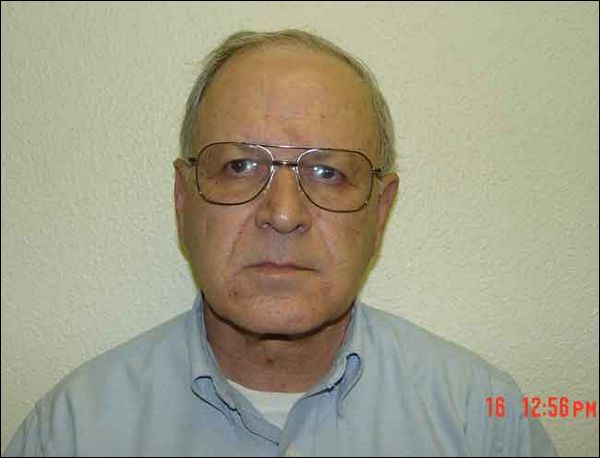 Gilbert Gauthe


After a Texas television station last week reported Gauthe was not registered as a sex offender, police officers approached him and Gauthe registered, Price said.

He was not in violation of Texas sex offender registration laws at that point.

Gauthe told Price that he was leaving LaMarque for a few days to avoid further news media attention. But the owner of property where Gauthe had been living in an RV told Price that Gauthe had moved, that he said he would not be back.

"That's when it became a violation," he said.

Texas law required Gauthe to notify police at least seven days prior to a move.

Gauthe was picked up Wednesday at Galveston Island State Park, which is where he told Price he would spend a few days.

He was booked at the LaMarque jail, charged with failure to register as a sex offender and failure to comply, Price said.

Gauthe was transferred to the Galveston County Jail where he is in solitary confinement at his own request. Bond was set at $200,000, said Maj. Ray Tuttoilmondo, Galveston Sheriff's Office spokesman.

Texas law originally was written so that sex offenders convicted before 1989 did not have to register, Price said. In 2006, the law was amended to require anyone convicted before 1970 to register if told to do so by police. They did not have to voluntarily register, he said.

Gauthe was perhaps the first pedophile priest case to become public, long before later cases in the Northeast.

A Louisiana native, Gauthe was ordained into the Roman Catholic Church in 1971 and assigned to a Broussard church. By 1973, he was transferred by the Roman Catholic Diocese of Lafayette to a New Iberia church after boys were seen leaving the rectory disheveled and upset.

Bishop Gerard Frey, after multiple complaints, transferred Gauthe to Vermilion Parish, first to Abbeville in 1974 then to Henry in 1976.

By 1983, altar boys began reporting sexual contact with Gauthe. The Diocese paid nine families $400,000 to $535,000 in out-of-court settlements. Other cases ended up in court and, by 1990, the church and its insurers paid more than $18 million to 34 victims of Gauthe.

In 1985, Gauthe pleaded guilty to 33 counts of improper sexual contact with 11 children in a plea agreement. He was sentenced to 20 years in prison, but was released in 1995 for good behavior.

Gauthe was arrested in Polk County, Texas, in 1996, on a charge of forcible fondling of a 3-year-old boy. Polk County officials allowed him to plead as a first offender to misdemeanor child injury after a mix-up about his past conviction.