Church Trial Finds Pastor Not Guilty of Sexual Abuse
Former East Hanover Priest Reinstated after Vatican Closes Case

By Abbott Koloff
Daily Record
May 3, 2008

http://www.dailyrecord.com/apps/pbcs.dll/article?AID=2008805030339

A longtime East Hanover pastor was reinstated into the Catholic priesthood this week after a church trial found no proof of allegations that he sexually abused children decades ago, and the Vatican closed the case, church officials said on Friday.

Monsignor William McCarthy said he was told on Monday that he now is allowed to function as a priest after spending the past five years banned from wearing the priestly collar, celebrating Mass or even identifying himself as a priest.

"I was totally exonerated," McCarthy said in a telephone interview on Friday from his apartment in Sayreville.

He said he is writing a book about his case, saying he hopes it becomes "an inspiration" to priests wrongly accused of crimes.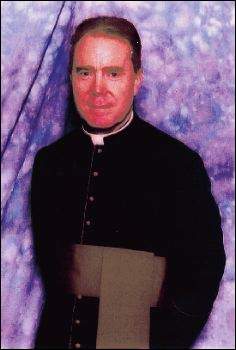 Monsignor William McCarthy said he is writing a book about being falsely accused.



Shortly after he retired in 2003 as pastor of St. Rose of Lima parish in East Hanover, McCarthy was accused of fondling two young girls in the early 1980s. The priest denied the allegations in newspaper interviews and in a mass mailing to East Hanover residents. He said at the time that the allegations were made by a woman who was unrelated to the girls and who had a vendetta against him.

McCarthy said he got the news of his reinstatement on Monday in a call from Bishop Arthur Serratelli, head of the Paterson Roman Catholic Diocese.

Serratelli said in a statement issued Friday that a church tribunal composed of canon lawyers from outside the diocese "concluded it was not proven (McCarthy) was guilty of the charges against him." The bishop said the Holy See had determined the case to be closed.

"Monsignor McCarthy is a priest in good standing and is free to exercise his priestly ministry as a retired priest," Serratelli said in the statement.

"During this very difficult time in his life, Monsignor McCarthy has been totally cooperative, faithful to his priesthood, and shown a great love for the Church."

McCarthy said his case had been the subject of a church trial held early last year, and that he had been informed in September that he was found not guilty. He said he still was nervous as he waited for the final word from Rome.

"It was the darkest place I've ever been," he said of the past five years. "I was born to be a priest."

McCarthy said he doesn't blame Catholic Church officials, adding that they were trying to rid the church of priests who had molested children.

"This was a terrible thing in the church and it had to be rooted out," he said. "Unfortunately, I got caught up in it."

Five years ago, church officials announced that they barred McCarthy from functioning as a priest after becoming aware of allegations against him. They said they originally passed along what they called a "vague" accusation to law enforcement authorities in 2002 and received a response almost one year later, when prosecutors came back with more specific information.

Marianna Thompson, a diocese spokeswoman, issued a statement at the time saying the allegations dated back to 1981, and that "the prosecutor has informed the diocese that prosecution is barred by the statute of limitations."

At the time, Thompson said the matter was being referred to a diocese review board to determine whether the allegations were credible and warranted a church trial.

McCarthy said on Friday that he was unaware that the matter ever went before a review board. He said he had been stripped of his priestly functions without having a chance to defend himself and was granted a trial only after his case was reviewed in Rome. He said Cardinal Joseph Ratzinger, now Pope Benedict XVI, interceded on his behalf.

"He sent a letter demanding a trial," McCarthy said. "It was at the beginning of the scandal, and it was a terrible time. The bishops were scared and against a wall."

Thompson was not available on Friday, and church officials said the prepared statement would be their only comment on the matter.

McCarthy said he wants to help out at churches, including St. Rose of Lima.

The Rev. Owen Moran, now pastor of St. Rose of Lima, said he couldn't comment on the case, but he added that he was instructed to inform parishioners about McCarthy's changed status during services this weekend. He said he wouldn't say no if McCarthy wanted to spend time at St. Rose of Lima, but added that he had not yet been asked.

Abbott Koloff can be reached at (973) 428-6636 or akoloff@gannett.com.