Prosecutor Says Priest's Abuse Victim Remained Silent for a Decade

By Ralph Ortega
Star-Ledger
May 6, 2008

http://www.nj.com/news/index.ssf/2008/05/prosecutor_says_priests_abuse.html

Attorneys gave opening statements today in the latest child sex abuse trial of a former Milford priest, who already is serving a 15 year sentence on an earlier conviction.

Assistant Hunterdon County Prosecutor Dawn Solari told the jury in Flemington that the victim, now an adult, remained silent for almost a decade after he had been sexually abused at ages 9 and 10, by John M. Banko.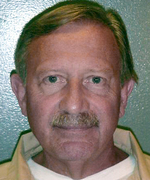 John M Banko



Banko, the former pastor at St. Edward's Roman Catholic Church in Milford, was accused by the victim of committing the molestation on numerous occasions in a church bathroom between September 1994 and May 1995, Solari said.

Fearful and intimidated because of his young age, the victim was unable to report the abuse until he was an adult, Solari told the jury. First he told his mother, Solari said, and then he reported the molestation to authorities in January 2005.

Hunterdon County public defender Peter Abatemarco, who is representing Banko, advised the jury not to decide the case, based on sympathy for the victim.

Jurors, Abatemarco said, should carefully weigh evidence presented by the state, and decide if it is enough to convict Banko. Abatemarco said there wasn't enough, and questioned whether the abuse even happened.

Banko, 62, was convicted in 2002 of performing oral sex on a boy, two times after Sunday Mass.

He is now facing charges of first-degree aggravated sexual assault and second-degree endangering the welfare of a child.

A maximum of 20 more years could be added to his current sentence if he is convicted.