Bernie Ward Makes Plea in Child Porn Case

NBC 11
May 8, 2008

http://www.nbc11.com/news/16204688/detail.html

Former KGO radio talk show host Bernie Ward, who pleaded not guilty to distributing and receiving child pornography in December, changed that plea Thursday in court.

Ward pleaded guilty to one count that he distributed child pornography.

Bernie Ward Changes Child Porn Plea

"I engaged in exchanging an image of a minor engaging in sexually explicit activity in December 2004 via the Internet or computer," he said in court on Thursday.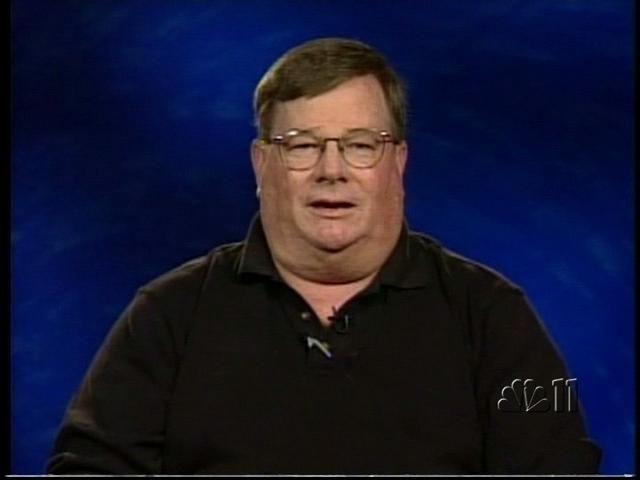 NBC11 has confirmed that former KGO Radio talk show host Bernie Ward will change his not guilty plea in court this week.



As Ward entered the court he was greeted with hugs from priests in

brown robes. He was released following the plea.

He is scheduled to be back in court Aug. 28 to be sentenced. Technically, the plea will be entered on that date, NBC11's Cheryl Hurd reported. Hurd said the delay in the plea was due to health problems.

The former host appeared in U.S. District Court in San Francisco on Thursday to change his plea one month before the case was scheduled to go to trial.

Ward, 57, was charged with three counts of receiving child pornography, knowingly distributing it and attempting to distribute it in December 2004 and January 2005.

According to the plea documents, Ward admitted that in December 2004, he used an online screen name to engage in an internet chat conversation with an unknown individual also using a screen name.

During that conversation, Ward sent an image of child pornography depicting nude children engaged in sexually explicit conduct.

Ward also admitted that he used the same e-mail account to distribute 15 to 150 images of child pornography to other individuals.

These images involved prepubescent children engaged in sexually explicit conduct, some with sadistic, masochistic or violent conduct.

Ward faces a mandatory minimum sentence of five years in prison and a maximum of 20 years in prison, in addition to a maximum fine of $250,000.

He is also eligible for up to a lifetime term of supervised release after he is discharged from prison. Sentencing is scheduled for Aug. 28, 2008.

Ward, the author of several previous books and articles, initially said in a court filing that he came into possession of the illegal photographs while doing research for a new book. Defense attorney Doron Weinberg has previously said the book was about hypocrisy.

Ward previously contended that he should be allowed to argue the research was protected by the constitutional First Amendment right to free speech.

Ward, a former Catholic priest who is married and has four children, previously hosted a 10 p.m. to 1 a.m. show Monday through Friday and a Sunday morning show called God Talk on KGO.

He was charged in an indictment that was issued under seal in September and unsealed on Dec. 7, the day after he pleaded not guilty to the charges.