Church Scandal — Former Seminarian Tells His Story

By Jane Gargas
Yakima Herald-Republic
May 15, 2008

http://www.yakima-herald.com/stories/4048

YAKIMA — The 37-year-old at the center of a controversy reverberating through the Catholic Diocese of Yakima blames a local priest for destroying his aspirations to join the Catholic clergy.

It began, Juan Jose Gonzalez Rios says, in the early 1990s when he was in his early 20s living in Tieton. There, Gonzalez alleges, a priest initiated a sexual relationship with him.

Nor was that the only inappropriate behavior Gonzalez says he experienced; he also alleges that he witnessed sexual misconduct during the four years he studied at a seminary in Oregon.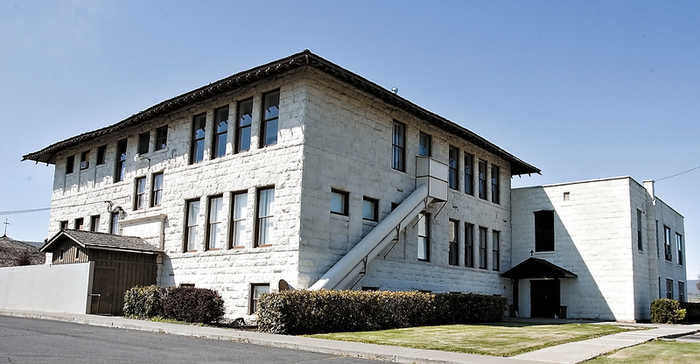 The St. Peter church and retreat center in Cowiche. Photographed Wednesday, May 7, 2008.
Photo by Sara Gettys


Gonzalez told his story to the Yakima Herald-Republic while jailed awaiting an extradition hearing to Oregon to face charges of viewing child pornography. A judge has since released him, providing he returns to Oregon on June 5.

Although Gonzalez's version of events is clearly one-sided, no one from the Church has contradicted his rendition of what happened between him and the priest.

The Rev. Robert Siler, Yakima diocese chief of staff, has not denied the allegations, nor has the priest.

Still, Siler notes, "The bishop wants to work toward healing and reconciliation."

As for the priest, he responded to a Herald-Republic e-mail about the allegations: "In the future, I hope I can find an appropriate forum to respond to these issues. I do not wish to respond at this time."

The Herald-Republic's policy is to identify people accused of crimes only if they have been charged or named in a lawsuit.

When Gonzalez first arrived in the Valley from Jalisco, Mexico, when he was 18, he lived with his parents, performed field work and studied to learn English.

Raised as a "traditional, old-fashioned Catholic," he says he was taught by his mother to revere priests as saints.

So when his parish priest invited him and his 18-year-old cousin to his residence to drink beer, smoke cigarettes and watch pornographic movies, Gonzalez says he was "astonished."

"I didn't know how to react. We were two insignificant immigrants," he says. Gonzalez was 21 at the time and lived here on a student visa.

In subsequent visits to the priest's quarters, Gonzalez says, all three men stripped naked while playing Spin the Bottle, then watched pornographic movies. The priest, who is 10 years older, also took the young men gambling, twice to Reno, Nev., and once to Pendleton, Ore., Gonzalez says.

While repelled by the priest's behavior, Gonzalez says his culture and conservative religious upbringing prevented him from questioning his actions.

The priest "used his power and authority over us in the wrong way," he says.

Gonzalez says he continued to meet periodically with the priest for nearly 10 years because the priest was a man of God.

"He was our priest; we didn't criticize him. Many times I felt sorry for him because I knew he was gay."

Gonzalez says his contact with the priest ended in about 2002 when he was back in the Valley visiting family. By that time, Gonzalez, then in his early 30s, had enrolled in Mount Angel Seminary in Marion County, Ore., where he was pursuing his lifelong dream to become a priest.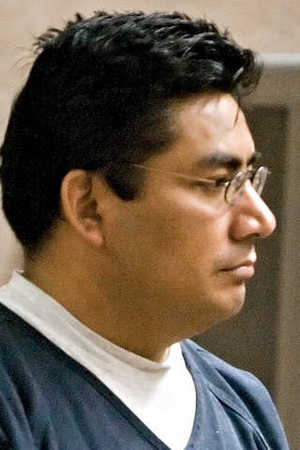 Yakima Herald-Republic Juan Gonzalez during his extradition hearing in Yakima County court Tuesday, April 22, 2008.
Photo by Andy Sawyer


When the priest learned Gonzalez was home, he asked him to come visit his quarters one evening. The priest bought two cases of beer, and he and Gonzalez settled in to watch pornographic movies. Suddenly, the priest shoved him down on a bed and started fondling and kissing him, Gonzalez says.

"I pushed him really hard and got him off me."

He says he didn't tell anyone about the assault, but later his cousin told him that the priest had also touched him inappropriately on a different occasion.

When asked why he didn't call the police after the incident, Gonzalez says, "I wasn't brave enough."

He says he became disillusioned even more while studying at the Oregon seminary, where he says he witnessed fellow students engaging in homosexual behavior. He also claims that it was common for seminarians to look at adult pornography on computers.

In 2003, Gonzalez was dismissed from the seminary for allegedly viewing child pornography on a computer there, and returned to Tieton.

Spokespeople at Mount Angel Seminary declined to comment on the Gonzalez case. Portland attorney Dick Whittemore, who represents the seminary, would say only that "for very specific reasons, he (Gonzalez) was asked to leave the seminary."

Siler, the Yakima diocese chief of staff, had a strong response to Gonzalez's assertion of misconduct at the seminary.

"I think it unfairly maligns the fine men ... serving at Mount Angel, a seminary I believe to be a true leader in the education of seminarians. Mr. Gonzalez's comments strike me as excuses," Siler writes in an e-mail to the Herald-Republic.

"He could have requested from the diocese a transfer to a different seminary, or he simply could have left," Siler says.

Asked why he didn't complain about the behavior at the seminary, Gonzalez says, "You always feel overpowering things when you're Hispanic. I don't speak out when things are wrong. I try to be careful."

Alluding only to "making a mistake," he doesn't elaborate on what he did to cause the seminary to dismiss him.

Two people familiar with the case and who asked not to be identified say Gonzalez has confided that he looked at pornography on a computer in the seminary, but it was of adult women, not children.

Siler says he has been told by officials at the Oregon seminary that special filters were attached to Gonzalez's computer to track which Web sites were visited.

Gonzalez's lawyer, J.J. Sandlin of the Sandlin Law Firm in Zillah, maintains that his client is innocent and that numerous people had access to the computer Gonzalez used.

If convicted of viewing child pornography, Gonzalez could face a prison sentence.

Because his visa expired in 2005, his immigration status is currently on hold. He's awaiting a hearing to determine whether he'll be deported to Mexico or be granted legal residency.

Upon returning home to Tieton in spring 2003, Gonzalez says he told several members of the Yakima diocese, including Bishop Carlos Sevilla, about what he had witnessed at Mount Angel as well as the abuse he says he suffered earlier from the priest here.

But Sevilla, in a telephone interview, says he doesn't recall Gonzalez mentioning inappropriate conduct at the seminary.

"I would have told him to speak to the rector at the seminary," the bishop says.

As for Gonzalez's claims that he was abused by a priest here, Sevilla says that he treats any activity between adults as a confidential matter and that the diocesan policy on sexual abuse doesn't cover adults.

After Gonzalez left the seminary, the bishop offered him a job at St. Peter Retreat Center in Cowiche. That summer he was named director of the retreat center and subsequently enrolled in Heritage University in Toppenish. He was due to graduate with a degree in psychology this spring.

Once he began working, he says, he heard frequently from Sevilla. "The bishop called and called me and asked if I could forgive and forget (the priest in question.)"

Not long after, says Gonzalez, the priest who had allegedly abused him flew back to Yakima from Washington, D.C., and visited him. "He told me that the bishop wanted him to come and apologize," says Gonzalez.

Gonzalez says he was disconcerted by the visit and would have preferred to forget the entire episode.

During this time, he became increasingly depressed and says the diocese paid for him to see a counselor. "She told me I was a victim, that I was abused," he recalls.

Hearing those words helped him to begin to heal, he says.

Gonzalez says he loves his church but feels the past 15 years have been "devastating to my faith."

He maintains he's done nothing wrong, adding that some day, "All I want is to get married and have children."