High Point Pastor Arrested for Soliciting Sex

By Caron Myers
Fox8 News
May 28, 2008

http://www.myfoxwghp.com/myfox/pages/News/Detail?contentId=6644579&version=1&locale=EN-US&layoutCode=TSTY&pageId=3.2.1

HIGH POINT, N.C. (WGHP) A Methodist minister is charged with soliciting sex for money.

Otis Durham, the pastor of Sandy Ridge United Methodist Church, was nabbed in a sting operation in which Durham believed he was meeting a woman he had met online.

The 54-year-old has served as a Methodist minister for the past seven years.

Randleman Police Chief Steve Leonard said a woman contacted his department last week about a man making sexual offers to her.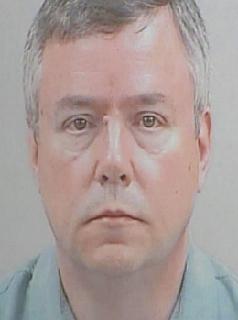 Pastor Otis Durham



"This was over a four-day period," said Leonard. "It started out as an innocent conversation between a male and a female and it turned sexual very quickly. The woman, according to police, said she was approached online by a man calling himself Jim.

Investigators got involved and pretended to be the woman. A meeting was set up for 10 a.m. Tuesday at the Wal-Mart parking lot in Randleman. Police said Durham thought he was meeting the woman there.

"We were waiting for him, so the reception he was expecting was not the one he received," said Leonard.

Durham was taken into custody, charged with solicitation for prostitution and solicitation for crimes against nature. He was released Tuesday on bond.

Durham declined an on-camera interview, but gave FOX8 News a statement by phone.

"There's no question I did a stupid thing. I am beginning to understand why I did it. I am seeking counseling and beginning the healing process," said Durham.

Calls to Sandy Ridge United Methodist Church were not immediately returned.