Denver Archdiocese to Pay $5.5 Million in Abuse Suits

By Dan Frosch
New York Times
July 2, 2008

http://www.nytimes.com/2008/07/02/us/02priests.html?_r=2&ref=us&oref=slogin&oref=slogin

DENVER — After nearly three years of litigation, the Archdiocese of Denver said Tuesday that it would pay $5.5 million to settle more than a dozen lawsuits over sexual abuse by priests.

The 16 lawsuits and two additional claims against the archdiocese were filed by people who said that as children, they were abused by priests from 1954 to 1981 and that the archdiocese concealed the crimes.

The settlements bring to 42 the number of abuse claims the archdiocese has settled since 2005 against two priests, the Rev. Harold Robert White and the Rev. Leonard Abercrombie. A third priest, the Rev. Lawrence St. Peter, was accused in a 43rd case that was also settled. The amount of all the settlements totals more than $8.2 million. Two more abuse lawsuits against the archdiocese have yet to be resolved.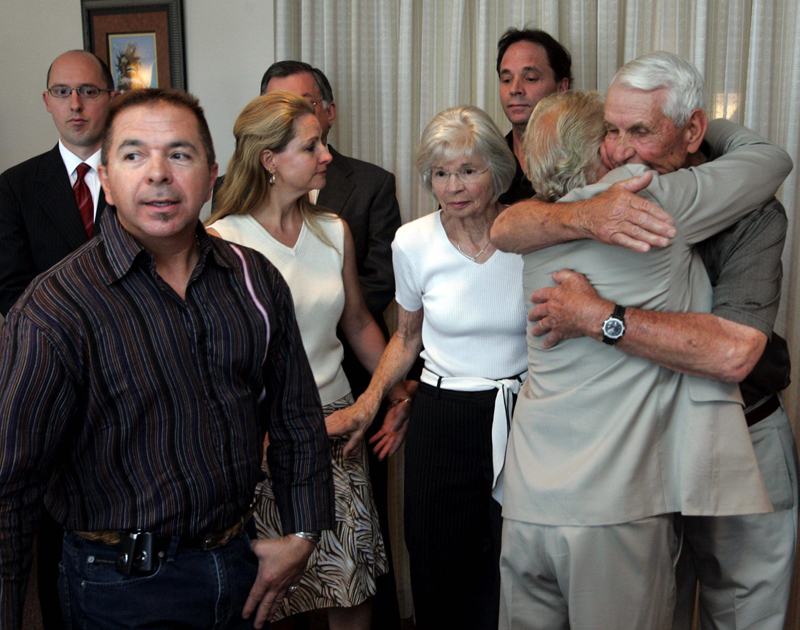 Brandon Trask, left, speaking after the settlement was announced Tuesday, was one of the first to go public with abuse claims.



All three priests have died, and one, Father White, had left the priesthood at his own request. It is unclear if that was related to the accusations, said Jeanette DeMelo, a spokeswoman for the archdiocese.

"It is my hope that these settlements help the victims and their families to heal," Archbishop Charles J. Chaput said. "I've expressed an apology on behalf of myself, our clergy and the whole Catholic community, and I apologize to them again today."

Shortly after the archbishop announced the settlement, some who had reported being abused spoke at a news conference, their voices thick with grief and anger as they recalled coming forward after years of silence.

"It took a lot of courage for me to go to the archdiocese," said Brandon Trask, 52, who was among the first to go public with accusations that, as a boy, he had been molested repeatedly by Father White.

"I asked them, 'Did you know, when did you know and was anyone else ever asked about this person?' " he said of initial efforts to get information from the archdiocese about his abuse.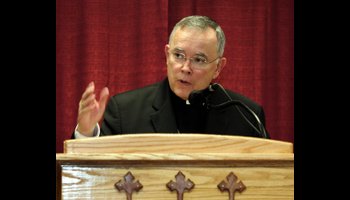 Archbishop Charles J. Chaput of Denver called the abuse "tragic" and offered to meet personally with the accusers.



"Their answers were 'We can't tell you,' " Mr. Trask said.

Speaking softly with his family by his side, another accuser, Randy Becker, 47, said, "I still have faith in Jesus Christ, but I've really totally lost my faith in the Catholic church."

Tom Koldeway, 47, who along with his brother and sister accused Father White of molestation, said his greatest satisfaction at the settlement was "being able to reveal the church's complicity in this matter."

Mr. Koldeway added, "I hope we've taken steps today so that this never happens to other children." His parents, Art and Agnes, recounted how the sexual abuse their children suffered at the hands of the priest, a man who often visited the Koldeway household for holidays, had torn their family apart.

Calling the abuse "tragic," Archbishop Chaput said that he had offered to meet personally with every accuser and that some had responded to his request.

He said that the settlement would be paid out of church assets but that no diocesan property would have to be sold.

The national director of the group Survivors Network of Those Abused by Priests, David Clohessy, cautioned that sexual abuse settlements did not represent "any fundamental challenge to the church's longstanding patterns of recklessness and secrecy that got us into this mess to begin with." Such settlements, he noted, enabled church officials to avoid testifying in open court.

Still, Mr. Clohessy said, "any validation that horrific crimes happened, were concealed and could have been prevented can be very, very healing."