Church's Aim: Save Priest's Career
The Archdiocese Knew of the Rev. White's Sexual Abuse of Boys and Shifted Him from Parish to Parish, Files Show

By Electa Draper
Denver Post
July 3, 2008

http://www.denverpost.com/ci_9769996

Roman Catholic Archdiocese of Denver officials were determined until 1993 to salvage the career of priest Harold Robert White, accused in 30 cases of sex abuse against children between 1960 and 1981, according to internal documents released by victims' attorneys Wednesday.

Diocesan officials knew in the 1960s of White's "boy troubles," and at least some officials believed even then that such men "carried the affliction with them to the grave."

The archdiocese, although aware of allegations against White in 1960 and thereafter, did not report them to law enforcement. Instead, whenever growing numbers of people became aware of White's problems in one parish or city, archdiocese officials determined, according to file correspondence, that it was time to transfer White to another parish. White worked in 10 different parishes over two decades.

The archdiocese, in what Archbishop Charles Chaput called an unusual step, gave redacted portions of White's personnel file to his victims, at their insistence, to "help them heal."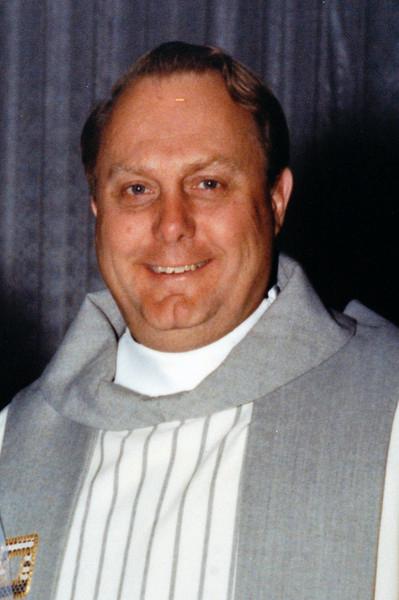 Harold Robert White died before ever testifying in sex cases.



White, stripped of his priesthood by the Vatican in 2004, died in November 2006 at age 73 while vacationing in Cancún, Mexico — before ever testifying.

The release of White's file was part of a $5.5 million settlement of 18 cases announced Tuesday. Since lawsuits over child sexual abuse in the Denver Archdiocese began in 2005, White's cases have accounted for two-thirds of the total of 45.

The total settlement figure to date is about $8.3 million.

The archdiocese's Chancery Office stated in a December 1961 letter about White to an unidentified recipient that "the possibility of a cure for such a tendency" was "questionable."

This letter referenced complaints by parents that White, while assigned to St. Catherine Parish in Denver, made a pass at their son.

The boy's father approached a cleric about the allegation, and the cleric "appealed to the family to cooperate in an effort to protect the church against scandal and to help the priest (White) save his future."

An archdiocese official and this priest, whose names are blacked out, agreed to save White's priesthood, subject to higher approval.

The supervising priest, the letter said, "told (White) he will not tolerate any repetition of such actions."

The priest further advised White to "control his passions, and be prudent about putting himself in the occasion of sin."

Chaput said the archdiocese defends the rights of its personnel privacy, yet Chaput took the step of providing part of White's file to give closure in the case of a man who caused so much suffering.

Tom Koldeway, a victim of White's, and his attorney, Jeff Anderson, said the file clearly shows the complicity of the archdiocese in White's crimes.

"Current archdiocesan leaders (do not) understand why some decisions by past leadership were made that resulted in the painful experiences of some individuals and their families," Chaput said in a statement Wednesday.

The archbishops during the period of 1960-81 were Urban John Vehr and James Vincent Casey. Both are deceased.

"The archdiocese does not tolerate sexual misconduct by any members of its clergy or lay staff," Chaput said of current policy. "Any allegation of sexual abuse of a minor is reported immediately to law-enforcement authorities; and the accused individual is promptly removed from ministry."

According to White's file, some time between 1961 and 1963, an official of St. Catherine's Church wrote in note form after a conversation with the offending priest that White "was very much upset, that talk was going around among the boys very much exaggerated."

"(White) declared that he had made some serious mistakes, all he wanted to do was to help the boys, with boys in his car has urge to put hand on thigh, when alone with some boy overwhelming curiosity comes over him," the notes said.

The cleric also noted that he had ordered White the year before "never to be alone with a boy."

In 1963, an archdiocese official said that an unnamed higher-up's judgment was that White "must leave the parish immediately, and that he could not work again as a priest in the city of Denver because of widespread knowledge of his offenses in St. Catherine's Parish and Holy Family School."

White was told to make a prayerful retreat and "attempt to recover his priestly character and ideals."

Other memos report that at least some parishes were warned not to let White work with children.

Yet White would work as an assistant pastor at St. Mary Parish in Colorado Springs, St. Anthony Parish in Sterling, St. John Parish in Loveland, St. Patrick Parish in Minturn and St. Mary Parish in Aspen, where incidents of sexual molestation occurred.

White later worked, between 1981 and 1993, at Good Shepherd in Denver, Saints Peter and Paul in Wheat Ridge, St. Anne's in Grand Lake, Holy Name Church in Steamboat Springs and, again, at St. Patrick Parish in Minturn.

The archdiocese said there is no evidence of abuse by White after 1981.

White voluntarily left active ministry in 1993 at age 60.

Electa Draper: 303-954-1276 or edraper@denverpost.com