Joelle Casteix Fights for Catholic Church Sex-abuse Victims While Pursuing Her Own Abuser

By Gustavo Arellano
Orange County Weekly

July 10, 2008

http://www.ocweekly.com/features/features/joelle-casteix-fights-for-catholic-church-sex-abuse-victims-while-pursuing-her-own-abuser/28996/

Our Lady of Perpetual Protest

Joelle Casteix has spent the past five years fighting for Catholic Church sex-abuse victims. But there's one molester she hasn't nabbed yet: Her own

They phone Joelle Casteix every day, morning and night, Sundays through Sundays, at least 30 times a week. And no matter what she's doing—relaxing, spending time with her husband and infant son, working—Casteix takes the call.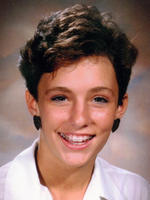 Casteix in 1986, the year the abuse began



The people on the line always tell the same story, with the only variation being the level of depravity. A priest sodomized me in the rectory when I was an altar boy. My high-school teacher raped a friend. I think my brother suffered sexual abuse when we were studying for Communion as teens. Sometimes, they ramble. Other times, their stories spill out in spurts and stutters, topped by inconsolable wails, tears welled up for decades, memories suppressed since childhood. Casteix listens, offers phone numbers for therapy or support groups, and repeats the words she longed to hear for years: "It wasn't your fault."

As the Southwest Regional Director of Survivors Network of Those Abused by Priests (SNAP), it's Casteix's responsibility to act as an ever-available ear to the thousands of people sexually assaulted by the Catholic Church's various employees: priests, nuns, bishops, lay workers, volunteers. She participates in protests against the church hierarchy, fights them in the courts and press, and even lobbies state and local governments to relax statutes of limitations so victims can seek restitution against their predators.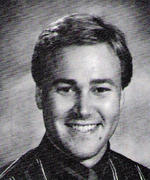 Tom Hodgman's 1987-88 faculty photo



Short, with freckles on her cheeks and a near-permanent smile, Casteix seems stolen from a Target commercial, not from the front lines of the church sex-abuse scandal. She's a self-employed PR agent but wants to run a vocal academy and loves theater. "Ninety percent of the people in my life don't know me as an advocate for sex-abuse victims," Casteix cracks, shoes off as she reclines on a couch in the Newport Beach offices of her attorney, John Manly, and sips a Diet Coke. "To them, I'm just plain old Joelle."

But it's those other 10 percent who have brought Casteix notoriety—whether they see her as hero or an opportunistic harlot who wanted to get molested so many years ago.

"You're greedy," one woman wrote in 2006. "You're looking for people to add to your list, to make your case bigger, better and a greater spectacle. If the media forgets about you for a while, all you have to do is find another abuse victim and latch onto them for the ride." These are some of the nicer words she's heard.

"She's my angel," says Christina Ruiz. Last year, the Catholic Diocese of Orange settled a lawsuit with Ruiz after it emerged that a former Mater Dei High School assistant boys' basketball coach repeatedly raped her while Ruiz attended the prestigious high school during the mid-1990s (see "Jane C.R. Doe Speaks," Oct. 11, 2007). At the press conference announcing the settlement, a tearful Ruiz collapsed in Casteix's arms.

Whatever opinions people may have of Casteix, she keeps going—she has to. Right now, the man who molested her 22 years ago, the former Mater Dei choir director, is leading a group of young adults through a pre-Olympics tour of China. Casteix worries for their safety, but she is more upset that he's gotten this far in life without facing justice.

* * *

Casteix seemed to have lived the perfect Orange County life through high school. Grandfather Bert served as a deputy coroner for the county; his wife, Mabel, was a clerk for the Board of Supervisors. Casteix's dad, John, graduated in 1956 from Mater Dei High School and was the Catholic school's first alum to attend the University of Southern California.

Joelle was born in 1970 and grew up in Santa Ana. Her parents volunteered at St. Joseph Church in Santa Ana and raised money for Mater Dei, while their two daughters went to Catholic schools. Starting in fourth grade, Joelle attended every Mater Dei football game alongside her father. She remembers some of Orange County's most prominent priests—former Diocese of Orange Bishop Jaime Soto, John Urell, Wilbur Davis—when they were just starting their vocations.

"A Catholic community was all I ever knew growing up," Casteix now says. "I had a good friend in elementary school who wasn't Catholic. As a young girl, I was very worried that because she wasn't baptized, my friend would be going to hell."

But it was all a facade. Behind closed doors, the Casteixes were a dysfunctional family tormented by an alcoholic mother. "I loved my mother more than anyone else, but one second she could be the nicest person in the world, the next minute she could be a mean son-of-a-bitch," Casteix says. "She never left the house without makeup, dinner was always on the table—even if she fell on the floor afterward drunk."

By the time Casteix enrolled at Mater Dei in the fall of 1984, she was an emotional wreck. She began cutting her wrists to draw attention and sympathy. When that didn't work, Casteix found a length of rope, went to the family garage and tried to hang herself one weekday morning. A friend noticed later in the day Casteix had rope burns around her neck and told a counselor. The counselor confronted Casteix, who admitted her suicide attempt. The counselor, in turn, reported the incident to the dean of students, Lucretia Dominguez, who promptly alerted Child Protective Services as required by law.

Casteix and her father were sent to visit Orangewood Children's Home. There, social workers interviewed Casteix and her father—separately and together—to determine if there was any abuse at the Casteix home. Afterward, under doctors' orders, Joelle spent 72 hours at UC Irvine Medical Center's psychiatric ward for observation, then was required to stay an additional two weeks.

"Before the end of the school day when I showed up with rope burns, the psych-ward door was locked behind me," Casteix says. "I still had my school uniform on. The wheels turned really fast."

* * *

During the summer of her junior year, Casteix and a friend visited Mater Dei. The longtime choir director had just resigned, and the two wanted to meet the new guy: Thomas Hodgman, a 26-year-old recent graduate of Chapman University.

Hodgman stood up from behind the desk in his office to greet the two girls, but he only showered compliments on Casteix. "I heard a lot about you," she remembers him saying. "How you're so talented and hard-working. I heard about your mom, too, and I'm so sorry because my dad had the same problems."

The teen was flustered. "I felt special," Casteix says. "Everyone else seemed to talk trash about me, but here was a teacher who said he understood."

This new teacher made a concerted effort to connect with students, speaking freely about his life and encouraging teens to do the same. "We knew about his girlfriend, knew about his friends—Hodgman was young and cool, so everyone liked him," Casteix says. "Students began hanging out in his classroom after school, and no one gave it a second thought. He was a friend; he wasn't a teacher."

But general camaraderie turned into concerted overtures toward Casteix. Compliments begat hugs, which begat attempted kisses that a scared Casteix rejected. On choir trips to performances and competitions, he'd sit beside her. One day, Hodgman told Casteix he was moving and was asking students to help him pack up. She asked her parents for permission, and they agreed. When the 15-year-old Casteix showed up, she was the only student there.

"What I needed at the time was an adult to give me advice," she says. "That's why I trusted him at first, before the abuse happened. I thought he could help me deal with my emotional problems. Instead, he took advantage."

For the next two years, Hodgman had sex with Casteix repeatedly. No one suspected a thing. Casteix kept earning straight A's at school and worked at Elizabeth Howard's Curtain Call Theater in Tustin. She even dated boys her age. But Hodgman was relentless. Hodgman would ask to see her before class, after class, weekends, everywhere and anywhere. She told some friends about the abuse; Hodgman found out and threatened them, even told Casteix he'd make sure she didn't attend college if she breathed a word about it. He also told her she wasn't the only Mater Dei student he was having sex with.

"It's like a bunch of kindergartners fighting a fire," Casteix says of why no one told an adult about Hodgman's abuse. "They know that a fire is wrong, and they know that you need water to put it out, but they don't know how, exactly, to put it out."

After graduating from Mater Dei in 1988, Casteix was supposed to accompany Hodgman and the rest of the choir to Australia. She ditched the trip, enrolled at the University of California, Santa Barbara, and thought she was rid of Hodgman for good.

Around Thanksgiving weekend of 1988, Casteix's parents received a bill from UC Santa Barbara. Casteix had visited the school's health clinic to treat a venereal disease she says Hodgman transmitted to her. Her parents went ballistic. "If you had just kept your legs shut, we wouldn't have any problems," her mom sneered. Her dad merely called her "inexpensive." After a lot of screaming and crying, the family vowed never to discuss the matter again.

The emotional toll of the encounters with Hodgman left Casteix distrustful of everyone and estranged from her family. Only her roommates knew, along with some Mater Dei classmates who also attended UCSB.

* * *

In the fall of Casteix's sophomore year at UCSB, the campus teemed with angry protesters brandishing pictures of aborted fetuses. The 15th anniversary of Roe v. Wade had passed the previous year, and Operation Rescue was holding rallies on campus. As an English major, Casteix wanted to test her writing chops and submitted an op-ed piece to the school's student newspaper, Daily Nexus. It appeared on Oct. 18, 1989, and contained a shocking confession: Not only did Casteix talk about her relationship with Hodgman, but she also admitted to having aborted his child.

"I was not poverty-stricken. I was not raped," Casteix wrote. (Detractors continue to try to use the latter statement against her.) "I was not ignorant. I knew about birth control. I knew how to use it. . . . I was stupid, and I was wrong." She didn't reveal Hodgman's name, only that the man who got her pregnant was "10 years older than I was, a man who took advantage of my naivete and the fact I was deeply in love with him.

"If I went through with the pregnancy," she added, "someone would go to jail, I wouldn't attend UCSB in the fall, and I would surely lose my family, the single most important thing in my life."

Students at the university commended her on the piece. But two of Casteix's classmates at Mater Dei who attended UCSB—including the girl who was with her the first day Casteix met Hodgman—drove down to Santa Ana and showed the story to Mater Dei officials.

Casteix didn't hear about the meeting between her classmates and school officials until weeks later, when a friend told her Hodgman had been fired. Casteix was shocked but connected the dots. She went to her friend's room to thank her for the action, but the girl seemed cold.

"We didn't do it for you," the girl told Casteix. "We did it for the other victims. We don't care what happens to you."

* * *

Casteix graduated from UCSB in 1992, moved to Colorado and got married. She tried to teach high school, but "seeing how vulnerable [students] were to everything killed me"; she left the job after a year. Her marriage lasted two years. Her mother died in 1997—dead for a week before family members found her.

Eventually, Casteix moved to Palm Springs but tried to keep her distance from Orange County—and definitely Mater Dei's social circles. The school's alumni are well-known for their fealty toward the school; while administrators told parents, students and staff Hodgman had left to pursue higher education, the rumor mill among Monarchs past and present maintained it was all Casteix's fault. The few times Casteix returned to the county, former friends shunned her. "People told me I was trash, so I thought I was trash," she says.

After a couple of years in Palm Springs doing publicity for theater troupes, Casteix returned to Orange County in 2000.

Then, in 2001, the Catholic Archdiocese of Los Angeles and the Orange diocese settled a $5.2 million lawsuit brought by Ryan DiMaria. In it, DiMaria alleged that Michael Harris—former principal at Mater Dei and Santa Margarita high schools, friend to developers and politicians, one of the most popular priests in Orange County history—had repeatedly molested DiMaria while he was a student at Santa Margarita during the 1990s. This wasn't the first time Harris had been accused of assaulting boys: He resigned in 1994 after similar incidents dating back to the 1970s at Mater Dei emerged. DiMaria's case never went to trial, but depositions revealed church officials knew about Harris' attraction to teenage boys yet didn't do anything about it. It was also revealed that Harris targeted his victims by inviting them to dinners and plays and helping him at home—the same tactics Hodgman used against Casteix (see "The Army of God," Aug. 12, 2004).

Casteix's father had mailed Joelle clips about Harris once the allegations were brought out in 1994. But the DiMaria settlement angered her. "The diocese didn't learn anything with me," she said. Instead of stewing, Casteix tried to do something.

She wrote to Pat Murphy, then Mater Dei's principal, now its president. Casteix wanted to help the school with its burgeoning sex-abuse scandal. "Instead of contributing to the problem, I would like to be a part of the solution," she wrote. "It is not my intention to go public, seek damages, or embarrass the school in any way, although it would be an easy route to take. Instead, I would like to help solve the problem." Casteix asked to meet with Murphy and other school officials and talk about helping with its "zero-tolerance" policy, a set of regulations a judge forced the diocese to implement as part of the DiMaria settlement.

"My reputation is unimportant, and I would much rather 'go public' in front of a gymnasium full of MDHS parents and students than to have The Orange County Register, Los Angeles Times and the public at large continue to believe that you turn a blind eye to sexual misconduct," she concluded.

"I thought they just needed a good PR person to teach them how to navigate the scandal," says Casteix, who specializes in crisis management.

A couple of days later, she received a phone call from Maria Schinderle, general counsel for the Orange diocese. They met for lunch at Maggiano's in South Coast Plaza and talked for two hours. There, Casteix reiterated she wanted to be a part of the solution. A couple of months later, Schinderle came back with two offers: a job, and an invitation to share her story alongside other victims before the church hierarchy. Casteix took the latter. Schinderle did not return calls seeking comment for this story.

At the first meeting, Casteix and about six other sex-abuse survivors spoke before bishops Tod D. Brown and Jaime Soto and other church officials. For hours, the victims "bared our souls, shared our stories," Casteix remembers. While Soto was engaged and caring, Brown seemed blank. "He acted as if he was there because someone told him he was supposed to be there," Casteix recalls.

Nevertheless, Casteix and another victim were invited to join a panel that would investigate sex-abuse charges, which were now flooding the diocese as the California Legislature revoked the statute of limitations for sex abuse for a year and the Boston archdiocese sex-abuse scandal made national headlines. The group met once a month at the diocese's Marywood headquarters in Orange. But Casteix lasted only six months. "One priest would bitch and moan [about] public records of priests . . . that it was ruining their names," Casteix remembers. "Another would blame the media and say it was anti-Catholic. Everyone blamed greedy lawyers. Not once did we discuss an allegation of sex abuse."

* * *

She left a message for John Urell—by now a monsignor and the diocese's point man on the sex-abuse scandal—for advice on whether to drop out. On a whim, Casteix also called DiMaria's lawyer, John Manly. She had just heard about the possibility of filing a lawsuit and was exploring her legal options. After hearing her story, Casteix says, Manly told her, "It's not your fault, and I'm really sorry."

"He was the first person who had ever told me that," Casteix says. After speaking with Manly, she decided to quit the committee and file a lawsuit. Urell returned her message; she never called back.

* * *

Casteix told Manly that school officials had known about Hodgman's abusive ways but never did anything about it until after the Daily Nexus piece. When she told the same thing to Schinderle, the lawyer replied the diocese had kept no record of the event. But during the suit's discovery process, Casteix found out the cover-up was worse than she had ever realized.

The diocese turned over more than 200 pages on Hodgman and Casteix. According to the file, four of her classmates showed her Nexus piece to vice principal Lucretia Dominguez, the same woman who dealt with Casteix's suicide attempt. (Dominguez is now Santa Margarita High School's assistant principal and didn't return a call seeking comment for this story). Dominguez immediately arranged a meeting with the students and Hodgman. "This was the first time Mr. Hodgman had any knowledge of her pregnancy and abortion," Dominguez wrote in a Nov. 7, 1989, memo signed by Hodgman. "Concern was warranted because the father of the child was not stated but certainly reference was made to Hodgman."

One of Casteix's classmates (their names are redacted in the memos obtained by the Weekly) said "she was aware" that Hodgman had molested Casteix because "Joelie [sic] had kept her informed." The students demanded to know if Mater Dei officials had disciplined Hodgman for his transgressions. "My reply was that I did not know that there was a serious issue yet to be dealt with," Dominguez wrote.

That same day, Dominguez and Hodgman signed another document. According to the vice principal, Hodgman had confessed to Mater Dei officials in June 1988 that he "dated" a student. Rather than report him to Child Protective Services (CPS) as required by law, administrators instead asked Hodgman to assure them it would never happen again.

"No record of this meeting was placed in his personnel file, and it is only at the request of the principal that it is now being documented," Dominguez wrote in the Nov. 7 memo.

The following day, Hodgman met with Mater Dei Principal John B. Weling. In a memo signed by Hodgman, Weling wrote that the four former students told him Hodgman had dated Casteix and another student. When confronted by Weling, the choir director "admitted to not only dating these two students . . . but [also] having sexual intercourse with them.

"Mr. Hodgman reassured me that he had undergone extensive counseling and had taken many steps in his personal and professional life to ensure that he would never make this terrible mistake again," Weling concluded. "He swore that this sort of problem has not occurred again with any students."

Two weeks later, Hodgman quit. In a resignation letter to Mater Dei's administrative board, Hodgman laid out a six-point plan to spin his resignation for parents and students; one of them was that he resigned for "personal reasons" and that "rumors of physical, mental, or emotional illness are incorrect and need to be discouraged."

Weling honored Hodgman's wishes. In a Nov. 29 note to school faculty and staff, Mater Dei's principal told them Hodgman had resigned "for personal reasons" and praised the admitted statutory rapist for his "enthusiasm, dedication and far-reaching talent. . . . He will be sorely missed by all of us."

On Dec. 12, Weling wrote to the Orange diocese's superintendent of Catholic schools about Hodgman confessing to abusing Casteix. "The student was under 18 at the time, which necessitated my report to [CPS'] Child Abuse Registry," Weling wrote. "As you can see, there is never a dull moment at the corner of Bristol and Edinger!"

Casteix doesn't believe that any such report was made. "I know what a thorough job [Child Protective Services] does. That's why, when the diocese says they investigated my abuse, I know it was a lie," she said. "I was never so much as called by Dominguez or Weling when they fired Hodgman."

The cover-up motivated Casteix to go public. But before that, she visited her father, who had retired and moved to Mississippi. To her surprise, he was supportive and gave his blessing. She broke her years-long silence in July 2003, when she told Register columnist Steven Greenhut about her resignation from the church's sex-abuse board, calling it a "PR sham."

Soon, Casteix began appearing on news programs across the country telling her story. She appeared on CNN, ABC and radio and television shows, as well as in The New York Times, LA Times, OC Weekly and dozens of other publications. Along with other members of SNAP, she protested Brown's policies across the Orange diocese. In one 2004 protest, Casteix and about a dozen SNAP members—almost all victims of clerical sex abuse—stood outside Holy Family Cathedral while rain drenched them. Inside, the lords of Orange County—law enforcement, judges, politicians, developers—were attending a Mass held in their honor. None of them acknowledged the victims.

The diocese fought back. In a July 2004 interview with the official diocesan newspaper, Orange County Catholic, Brown dismissed Casteix's vocal opposition as "false and misleading." He also said Hodgman "was fired immediately when the school administrators learned about the matter, and a report was filed at the same time with Child Protective Services"—a statement not supported by Dominguez's memos. At protests, Catholics pushed Casteix, cursed at her, reported her to the police.

Casteix was undeterred. "For 15 years, people had said horrible things about me," she says. "Now, it was my turn to present myself in the way I wanted to be presented. The church had already destroyed my good name and dignity—I had nothing to lose."

Despite all the evidence, Casteix's critics still try to impugn her story at every chance. In February, someone anonymously faxed the Weekly a copy of Casteix's Daily Nexus piece. In a cover letter, the person wondered why Casteix has never called for Dominguez's resignation and why she never filed criminal charges against Hodgman. "I have always felt she deliberately waited for the criminal statute of limitations to expire before going after the church so the testimony of other witnesses would not interfere with her public version of events," the unsigned fax read.

Asked about this in February, Casteix laughed. "I've been protesting against Lu for years!" she said. (For more on the fax, visit our blog, Navel Gazing, at ocweekly.com, and click on the "Ex Cathedra" category.)

* * *

In December 2004, the Orange diocese settled with 93 victims of sex abuse for $100 million—at the time, the largest settlement in the history of the Catholic Church. Terms of each settlement were private. Casteix received a monetary award, but the money never mattered to her; what was important, she says, was that the world see the documents that proved Hodgman had abused her.

"If it weren't for the efforts of Joelle and so many other brave victims who told their stories in public, I really don't think there would be any settlement," attorney Manly says. "What she did took more courage than I can ever hope to have."

At a January 2005 conference announcing the settlement, Brown consoled a tearful Casteix in front of national media. An Associated Press picture of the touching moment was printed across the country. The goodwill lasted four days.

A Toledo Blade reporter discovered Hodgman worked as the choir director for Adrian College, a small liberal-arts institution in southeast Michigan, and asked him about the Orange diocese decision. Hodgman dismissed Casteix's story as "bogus"; school officials admitted they knew about their employee's molesting past but supported him.

The Blade then contacted the Orange diocese for comment. Diocesan spokesman Joseph Fenton told the paper, "Under no circumstances does the settlement imply any guilt on anyone's part."

Hodgman tried to block the release of the documents he signed so long ago. Even after they were released, Adrian College stood by its employee. Some students wore ribbons in support of their professor. "We've supported Tom Hodgman since we hired him. He continues to do great things for us," an Adrian College spokesperson told the Associated Press, adding Hodgman had suffered "personal harassment" because of Casteix's efforts to publicize their past.

Casteix traveled to Adrian College a couple of months after the settlement to speak with school officials. They handed her a copy of the Daily Nexus article she wrote so long ago, claiming it proved the relationship was consensual. They stated that Hodgman wasn't going anywhere.

Casteix hasn't given up hope she can get Hodgman fired; she wants Hodgman to never again work with teens or young adults. Last year, she set up a website (protectkids.wordpress.com) that hosts the once-secret Mater Dei files disclosing her cover-up. In response, Hodgman set up thomashodgman.com, which mostly features testimonials about "his consistent record of excellent teaching evaluations from students, administrators, community leaders, colleagues and alumni. The evaluations and letters listed . . . are a sample of the hundreds collected over 20 years of teaching in higher education." Also included on the website: Hodgman's first faculty photo, from Mater Dei High School, circa 1987.

"Tom Hodgman enjoys hearing from friends, family, colleagues and students," his website states, listing his personal e-mail address. "Feel free to send a message and say hello." He hadn't responded to a Weekly request for his side of the story by press time.

Pursuing Hodgman doesn't take up much of Casteix's time—more important, she says, is helping other victims.

"The church looks at victims as the great unwashed, and they don't like them," Manly says. "The nice thing about Joelle is that she's articulate; she knows what happened to her and has the ability to speak for others who can't speak for themselves. That is a gift."

Casteix recently started volunteering for the National Association to Prevent Sexual Abuse of Children (NAPSAC) and another non-profit set up specifically to help students molested by teachers. Like her work with SNAP, all of it is pro bono.

"People think I want to take down the Catholic Church—no," she declares. "But the church has to be held responsible, and the survivors of their crimes can't be forgotten. It's very depressing to hear the stories, but so often, I'll get a call that thanks me for the work I've done. That's what always makes it worth it for me."

Casteix's cell phone rings. It's a victim. She excuses herself from the room.

Contact: GARELLANO@OCWEEKLY.COM