Former Priest Who Sought House Arrest Gets Jail Time

By Chelsea Keeney
World-Herald

July 10, 2008

http://www.omaha.com/index.php?u_page=2798&u_sid=10378286

A former Omaha priest is in jail after a judge Thursday denied his request to serve his sentence under house arrest.

At a hearing, Douglas County Judge Lyn White ordered Daniel Herek, 63, to turn himself in immediately, and he was led out of the courtroom in handcuffs. He was taken to the Douglas County jail.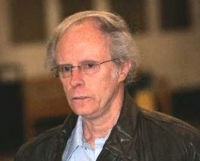 Daniel Herek



Herek was sentenced to 120 days in jail for violating his probation after a woman testified that she saw Herek masturbating in the Crossroads Mall parking lot in September 2005. He was convicted on lewd conduct and indecent exposure charges, both misdemeanors.

In 1999, Herek was sentenced to five years in prison and five years of probation for molesting a 14-year-old altar boy at St. Richard Catholic Church.

White said the request for house arrest was denied because of the "history and record of defendant."

Herek's attorney, Michael Bianchi, gave the judge letters from Herek's psychologist and Herek's therapist that said house arrest would allow Herek to continue to receive treatment.

After the hearing, Bianchi said Herek would continue to attend Alcoholics Anonymous while in jail.

He said that Herek has "always maintained his innocence" in the lewd conduct and indecent exposure charges but that there are no further options for appeal.

"This is it," Bianchi said. "This is the end of the rope for this case."

Earlier this year, the Nebraska Supreme Court refused to hear Herek's appeal.

Contact the writer: 444-3110, chelsea.keeney@owh.com