Abuse Charges Remain on "Dorm Father" at Camp Tracey

By R.l. Worthington
North Florida News Daily

July 14, 2008

http://www.northfloridanewsdaily.com/News/2008/0714/top_news/155.html

Sex charges dropped against teen

More than a week after new allegations of improprieties at Camp Tracey surfaced, accusations about the controversial camp for troubled youth have continued.

While a charge of lewd and lascivious behavior has been dropped against the 18-year-old camp resident arrested in an investigation of sexual activity with a 14-year-old student, child abuse charges remain against the boy's dorm father, John Wilson.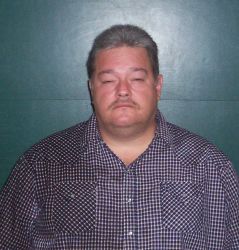 John Wilson



According to Camp Tracey's official webpage, it is run by Dr. Wilford McCormick and Gary Byram. McCormick founded both Harvest Baptist Church and Camp Tracey. Byram was the pastor of Bible Baptist Church in Bradenton, Florida. He resigned from his church in 2004 to become staff evangelist and national representative of Camp Tracey Ministries.

Scandals of sexual and physical abuse have plagued the church-run camp since the 1980s. Six lawsuits by former students have been filed since 2003 against the camp and Harvest Baptist Church citing repeated sexual and physical abuse by staff and senior residents including the founder's younger brother, Cedric McCormick.

The church has settled most of those lawsuits out of court.

The latest charges stem from an investigation into sex activity between a group of boys at the camp. The majority of the boys who admitted consensual sex could not faces charges since they were juveniles, however, one was arrested since he was 18 and a legal adult. Those charges have been dropped after the father of the 14-year-old said he did not want to prosecute.

During the sex investigation, investigators with the Baker County Sheriff's Office uncovered possible abuse by Wilson when young students told of being choked and thrown by the 46-year-old Wilson.

Several of the students said Wilson would become physically abusive when he became angry. One victim reported that just a couple of days before "Brother John" came over to him and started choking him before slamming his head into the wall. Others told similar stories.

A report by Investigator Brad Dougherty noted that a boy who witnessed the attack stated that Wilson had an anger problem that all of the juvenile residents were aware of and when he gets angry with his wife or one of the boys, he would take it out on all of them.

Wilson was investigated for nearly identical charges in 2003 when his adoptive son ran away and contacted the BCSO citing abuse. Those charges were deemed unfounded and were not pursued.

Since Wilson's arrest, Investigator Dougherty said the Baker County Sheriff's Office has received a multitude of calls from former residents who say Wilson physically and verbally abused them in the past.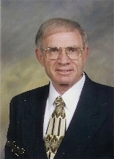 Pastor Wilford McCormick



Pastor McCormick has remained adamant that no abuse has taken place either in the past or present. In a press conference last week, he said the charges against Wilson were "lies and fabrications" by rebellious teenagers. McCormick said the boys have all recanted the new charges.

"Both the students who brought the physical abuse charges have totally retracted their statements and said they lied, made it up and fabricated the entire deal," he said. "The accusations of physical abuse by Mr. Wilson are the direct result of just that - rebelling and retaliating by students who were in trouble, and therefore wanted to make trouble."

He also said he had a tape where the boys admitted to making up the charges. However, sources say that the taped statements almost mirror those of McCormick's press conference.

Interviews with former residents of Camp Tracey show a darker side to the alleged renouncement. They question whether the students who are still at the camp were pressured to make the tape.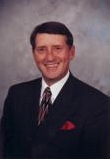 Gary Byram



Former students tell of letters to and from parents being withheld or "sanitized" before being sent. Students were told not to tell their parents what went on at the camp and parents were warned not to believe what their "troubled teens" might describe.

"When I tried to tell my mom what was happening, the camp just told her I was being 'bad' and I was punished even more," said one former student. "They didn't allow me to have any contact with my family for months after that."

The Florida Department of Children and Families has looked into allegations of abuse in the past and they are continuing to investigate the current charges. According to their records Camp Tracey has been investigated more than a dozen times dating back to 1989. Abuse was verified in three cases and found to be likely true in four others.

Wilson has since been released from jail on his own recognizance under the condition that he stay away from the camp. McCormick, the man they all just call "Preacher" told a reporter that Wilson will continue to work at the camp and on Sunday he was driving a truck registered to Camp Tracey.