Imprisoned Priest Faces Trial on Molestation Charges

Muskegon Chronicle

August 28, 2008

http://blog.mlive.com/chronicle/2008/08/imprisoned_priest_faces_trial.html

GRAND RAPIDS -- After emotional testimony from a pair of teenage sisters, a Catholic priest with local ties, who already is in prison following an Internet sex sting, now faces trial here for allegedly molesting the girls.

The Rev. Shamaun Beas, 39, on Wednesday was ordered to stand trial in Kent County Circuit Court on two counts of fourth-degree criminal sexual conduct. If convicted, he faces up to 15 years in prison.

Beas earlier had worked out a plea deal to exchange a guilty plea for the alleged molestation of one of the sisters for a one-year jail sentence. But a Circuit Court judge last month rejected that deal -- and Beas then took back his guilty plea -- sending the case against the Pakistan native back to Rockford District Court.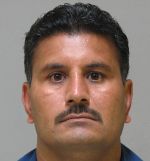 Shamaun Beas



Now the victim's sister is alleging Beas also touched her inappropriately, prompting the second charge.

It led a detective watching the court proceedings Wednesday to wonder whether there are other local victims.

"I don't know if there are others out there. But now that his name is out there for this, they may come forward," said Kent County sheriff's Detective Ed Kolakowski.

Beas served as a priest at a church in Portland and at the Holy Family parish in Sparta, where he was assigned for six months in 2001. He came here on a three-year internship with the Diocese of Grand Rapids.

Beas already is serving six to 20 years in a Jackson prison stemming from a 2004 Internet sex sting in which police say he tried to solicit someone he thought was a 14-year-old girl for sexual purposes. He actually was talking online with an investigator working with the state Attorney General's office.

The local teens in the current case allege Beas, a family friend, groped them on separate occasions two years before the Internet sting.

In court Wednesday, the 17-year-old sister was preparing to testify against Beas when she glanced at him and burst into tears. She told Judge Steven Servaas that in the spring of 2002, Beas entered her unlocked home when she was alone, groped her, then said, "It's all right, I'm a priest," when she protested.

She said Beas returned to her home 10 minutes later when her family returned and acted as if nothing happened. It took her four years to reveal what happened, prompting defense attorney David Dodge to question the delay.

"I was embarrassed. I didn't want to tell anybody. I didn't want to have to be here doing this now, talking about it," she testified.

The girl said she reported the incident to a church camp counselor in 2006, leading to the police investigation and the charge against Beas in 2007.

Her 19-year-old sister then testified that Beas also molested her when she was in sixth or seventh grade, but she told no one, even once her younger sister's allegation against the priest came to light.

Dodge pressed her on this.

"So you are testifying that you know what your sister said, but you didn't tell your sister, your mother or the investigator?" he asked.

The 19-year-old said she saw what her sister was going through and did not want to take her story public.

As the teens testified against him, Beas dropped his head and shook it in disagreement.