Priest Faces Molestation Charges

WWMT

August 28, 2008

http://www.wwmt.com/articles/priest_1352805___article.html/kent_county.html

KENT COUNTY, Mich. (NEWSCHANNEL 3) - A priest who used to work in Kent County, who is already locked up following an Internet sex sting, faces even more trouble.

The Reverand Shamaun Beas, a native of Pakistan, is facing up to 15 years in prison on a molestation charge.

He was supposed to be spreading the word of God, instead Beas is behind bars these days with a shocking rap sheet of sex crimes. Now he will stand trial on charges that he molested two young girls while he was a priest at the Holy Family parish in Sparta.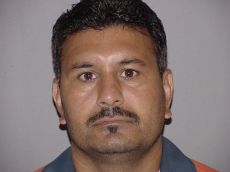 2008_08_29_Wwmt_PriestFaces_ph_Shamaun.jpg



Detective Ed Kolakowski, a Kent County Detective, says it's a shame this happened to two young teenage sisters. He says Beas befriended the parents of the victims and groped the girls.

"These are the most unfortunate cases, these kids are true victims, they didn't put themselves in predicaments to be molested," Kolakowski said.

These allegations are from 2002, Beas was caught in the Internet sex sting trying to lure a 14-year-old girl in 2004 and sent to prison for five to twenty years.

Beas was interviewed about the first girl's allegations and was going to plead guilty to it when the second sister came forward with new allegations and a planned plea deal was nixed by a local judge.

"Obviously he didn't disclose that there were other victims out there which makes me more concerned that there could be more victims out there," said Kolakowski.

Beas also worked at the St. Patrick's church in Ionia County as well, and he will be tried on molestation charges in the coming months.