More Shame

By Terry Jones, Dylan Welch
Western Advocate

September 3, 2008

http://bathurst.yourguide.com.au/news/local/news/general/more-shame/1262699.aspx

Police from a new strike force established to more widely investigate paedophiles alleged to be working in two Bathurst secondary schools yesterday swooped in Sydney, Armidale and Brisbane arresting former staff of St Stanislausí and All Saintsí colleges.

Strike Force Belle, formerly Heador, established some months ago to investigate sexual assaults by teachers upon students at St Stanislausí yesterday arrested former Stannies bursar Brother John Gaven, 66, in Sydney.

They arrested another 65-year-old priest in Armidale yesterday afternoon shortly after 4.30pm for questioning before he was charged with four offences.


CHARGED: Former St Stanislausí College bursar Brother John Gaven pictured in the 1977 yearbook.
CHARGED: Former St Stanislausí College bursar Brother John Gaven pictured in the 1977 yearbook.


The priestís arrest followed Gavenís arrest shortly after midday when he was led handcuffed from his church lodgings in Vincentia Street, Marsfield to Ryde Police Station to be charged with 28 sexual assault charges dating back to the 1970s and 1980s.

The dramatic arrest of Gaven occurred in Sydney as Strike Force Belle police also arrested a 63-year-old former All Saintsí College lay teacher charged with three counts of indecent assault relating to offences which allegedly occurred at the school in 1973. The latter charge is unrelated to Stannies.

The three arrests yesterday followed a day after former Vincentian priest, Brian Joseph Spillane, 65 had a further 60 charges of sexually abusing Stanniesí students laid against him at Hurstville Local Court.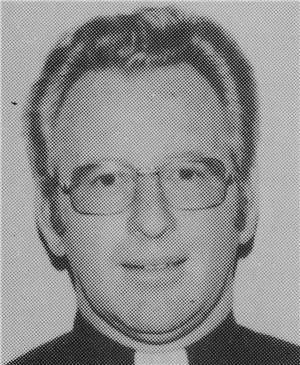 FRESH CHARGES: Former priest Brian Spillane, pictured in the 1979 yearbook, now faces 93 sexual misconduct charges.



Now married Spillane, of Riverwood, previously appeared in the Bathurst Local Court facing 33 charges related to five former students aged 11, 12 and 13 in July.

Hurstville police said on Tuesday night that Spillane had been charged with a further 60 fresh offences relating to eight additional victims bringing the total to 13 alleged victims and 93 sexual assault charges.

The two former St Stanislausí staff members have been given bail to appear before the Bathurst Local Court on Monday, September 15.

The former All Saintsí lay teacher from Russell Island, Queensland has been bailed to appear before Bathurst Local Court on Monday, November 17.