Scandal Deepens As Priest Stood down

By Ben Smee
The Herald
September 14, 2008

http://www.theherald.com.au/news/local/news/general/scandal-deepens-as-priest-stood-down/1271983.aspx

NEW allegations have surfaced against Lake Macquarie priest Gerard Mackie, prompting Maitland-Newcastle Catholic Bishop Michael Malone to stand him down from the ministry.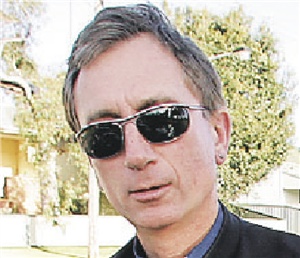 FATHER MACKIE



Father Mackie was placed on restricted duties last week after a year 2 class at a Lower Hunter state school was shown an explicit image during a religious education lesson.

In a statement issued on Friday night, Bishop Malone confirmed "further allegations of concern" had been made against Father Mackie.

The nature of those allegations or their seriousness is not known, but they prompted decisive action from Bishop Malone.

"Father Gerard has been stood aside from ministry while an independent investigation is undertaken," Bishop Malone said.

"The diocese follows clear protocols in these circumstances. In line with these protocols and at my request, Fr Gerard will not be involved in his usual parish ministry at this time."

Father Mackie was interviewed by police and had computer equipment confiscated after the incident at the school on September 4.

The allegations against Father Mackie follow the recent court appearance of suspended Maitland-Newcastle diocese Vicar-General Tom Brennan, who has been charged with perverting the course of justice.

Father Brennan was charged by detectives from Strike Force Georgiana, which was set up at the end of April this year to investigate sexual allegations made against Hunter clergy.

In August, police charged John Sidney Denham with 30 child sex charges dating back to the 1970s and 80s.

Bishop Malone said alternative arrangements would be made to look after parishioners at Swansea, Belmont and Windale, where Mackie ministered.