Priest Remembered Fondly
Police Say There Is No Complaint, but Sent Memo about Looking into Diocese Matter

By Madeline Lewis
Victoria Advocate
September 18, 2008

http://www.victoriaadvocate.com/news/policecourts/story/321085.html

The Rev. Stan DeBoe recently made a difficult phone call to fellow Trinitarian priest David L. Colella.

"I'm not one of those that will completely reject him no matter what the outcome is," said DeBoe of Colella.

DeBoe is the pastor of Our Lady of Sorrows Church in Victoria. Colella held this position between 1981 and 1990. On Wednesday, the church confirmed that Colella had been accused of committing sexual abuse while a pastor there.

Colella denies the charges.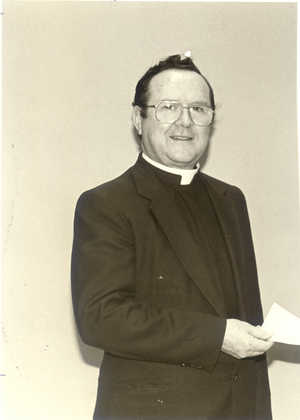 Colella
>


The U.S. Province of Trinitarians has hired private investigators Praesidium to examine the charges. The Catholic Diocese of Victoria alerted the police to the accusation in June.

No formal complaint has been filed against Colella, said Detective Jason Turner with the Victoria Police Department.

The police department has issued a memo instructing its juvenile detective unit to look into a matter at the Diocese of Victoria. Turner would not specify what the matter was.

Bishop David E. Fellhauer said he called the police department Thursday to get more information about the allegations. He was first told the police didn't have a case file. Later he was informed that there was an ongoing investigation into the charges.

When DeBoe heard about of the allegations against Colella in May, he felt shocked and saddened.

"I just remember him being a good pastor, a compassionate man," DeBoe said. "Very caring, always available."

The priests met in the 1970s. At the time, Colella was the minister provincial – or the leader – of the U.S. Province of Trinitarians and DeBoe was just entering the priesthood.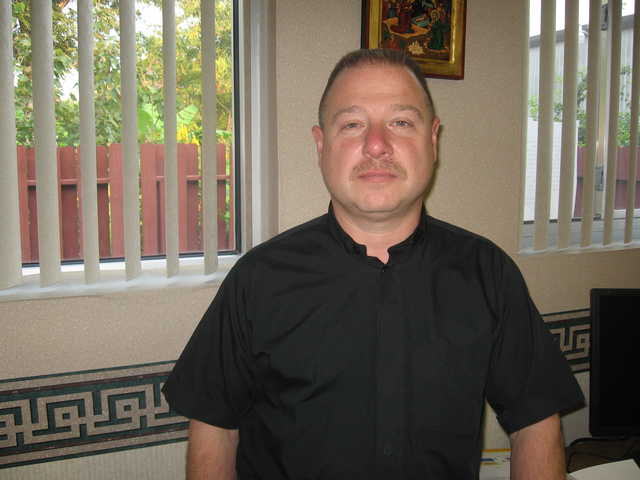 DeBoe



As of September, the 80-year-old Colella was retired, but still active in several Pennsylvania parishes. He has since been moved to the Trinitarian provincial headquarters in Baltimore, Md.

DeBoe called Colella to express brotherly support, but not to pass judgment on the veracity of the accusations.

DeBoe has long encouraged the Catholic Church to address the issue of sexual abuse.

"The Church needs to be a safe place for children and other vulnerable people," he said.

He helped the Conference of Major Superiors of Men develop a plan for responding to accusations of sexual abuse against priests. The plan led to an accreditation program for Catholic religious communities.

Every three years, Praesidium reviews these communities. DeBoe worked on this accreditation process for three years. He took up his post at Our Lady of Sorrows in December 2007.

On Thursday morning, DeBoe twice celebrated Mass. He explained during the Mass why the congregants were not told of the charges against Colella earlier.

"This was all happening as people were fleeing from Hurricane Ike," DeBoe later said.

He believed it would not have been appropriate to make the announcement when many of his parishioners were away from Victoria.

Both Masses were heavily attended on Thursday.

"There's obviously a great deal of pain, disbelief, shock," DeBoe said. "But a belief that God is guiding us through this."