Rockwall County Pastor Facing Child Porn Charges

CBS 11
September 25, 2008

http://cbs11tv.com/local/steve.richardson.royse.2.825558.html

ROYSE CITY (CBS 11 News) ¯ The pastor of a church in Royse City is facing federal child pornography charges.

Federal officials say Steve Richardson, pastor of First United Methodist Church of Royse City, was arrested yesterday on charges of transporting child pornography. Royse City is in Rockwall County.

Richardson's arrest was announced Thursday by the office of U.S. Attorney Richard Roper.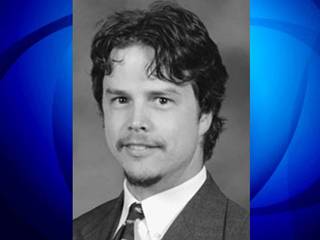 Steve Richardson, pastor of First United Methodist Church in Royse City, Texas, was arrested on September 24, 2008 on federal charges of transporting child pornography.
Photo by KTVT / KTXA


In a news release, Roper's office says in August 2007, undercover federal agents investigating the online distribution of child pornography came across an online identity that was later found to be Richardson's.

Roper says on several occasions during the past ten months, Richardson used that identity to send images of child pornography to someone he thought was an online acquaintance of his. In fact, Roper says, Richardson was actually sending the images to an undercover Immigrations and Customs Enforcement agent. The agent had assumed the acquaintance's online identity as part of the investigation.

Roper says the investigation revealed that Richardson had traded dozens of images of child pornography with other people, including several pictures of infants engaged in sexual conduct.

Wednesday, federal agents executed a search warrant at Richardson's church in Royse City and arrested him. Roper's office says Richardson admitted to agents that he had traded child pornography using his computer at the church.

Richardson was scheduled to make an appearance before a federal magistrate in Dallas at 3 p.m. Thursday.