Former Catholic Diocese Employee Pleads Not Guilty to Child Porn Charges

Yakima Herald-Republic

September 29, 2008

http://www.yakima-herald.com/stories/8016

A Tieton man entered a plea of not guilty in an Oregon court Monday to charges of encouraging child sex abuse.

Juan Jose Gonzalez Rios, a former employee of the Catholic Diocese of Yakima, appeared in the Marion County Circuit Court on the felony charges.

Gonzalez, 37, was arrested in Tieton last March on a fugitive warrant charging him with viewing child pornography while he was studying to be a Catholic priest in Oregon five years ago.

Gonzalez spent about four years at Mount Angel Seminary in Mount Angel, Ore., but was dismissed in February 2003 after the seminary reported the pornography allegations to Mount Angel police.

His attorney, J.J. Sandlin of Zillah, emphasized that his client is innocent of all charges.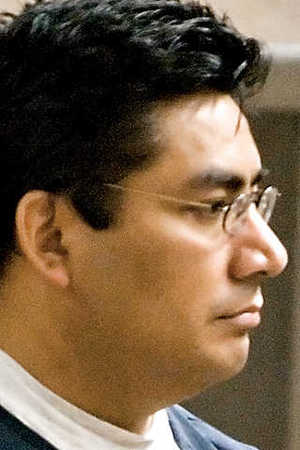 Juan Gonzalez



"In my opinion, there are all kinds of procedural problems with this case," Sandlin said Monday from Oregon.

According to Sandlin, it's especially problematic that it took Oregon police two years after Gonzalez left Mount Angel to issue an arrest warrant and then another three years to locate him.

"This is a five-year old case," Sandlin said. "They knew where he was, and they didn't go get him."

After Gonzalez left the seminary and returned to the Yakima diocese, Bishop Carlos Sevilla hired him for a part-time job at St. Peter Retreat Center in Cowiche.

Gonzalez subsequently became director there, remaining in that capacity until he was pulled over by police in Tieton for speeding last March.

When police discovered the Oregon warrant, they arrested Gonzalez. He was released from custody in May and has remained at home in Tieton awaiting his appearance in the Oregon court. He has not worked for the diocese since his arrest.

In April, Sevilla issued a public apology for hiring Gonzalez while he was aware of the ongoing Oregon investigation. Sevilla did not tell local pastors about the investigation, nor did he inform the lay committee responsible for monitoring abuse cases, which he said he should have done.

A native of Jalisco, Mexico, Gonzalez emigrated here more than 15 years ago. He was working for the diocese under a religious visa, but it expired in 2005.

Sandlin contends that his client should not have been charged with viewing child pornography on a computer at the seminary because multiple people had access to it.

On Monday, the Marion County Circuit Court set a status conference for Gonzalez on Oct. 20. After that, Sandlin said he expects a jury trial could begin in three to four months.