Pervert Priest Jailed for Six Years

Leigh Journal

October 1, 2008

http://www.leighjournal.co.uk/news/northwest/3718216.Pervert_priest_jailed_for_six_years/

A priest who sexually abused a number of boys at a Catholic school over the course of 20 years has been jailed.

William Green, aged 67, of Cale Lane, Aspull, pleaded guilty to 27 counts of historic sexual abuse when he appeared at Manchester Crown Square Court on Friday, August 15.

Today he was jailed for six years.

Green was a teacher at St Bedes College in Alexandra Park, Manchester, from 1973 to 1991. He abused seven victims aged between nine and 16-years-old during the 1970s and early 1980s.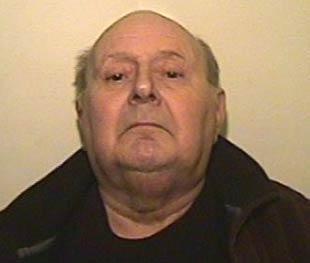 Sentenced: William Green



Some of the counts refer to abuse that took place at St Margaret Mary's Primary School in New Moston in the 1960s where Green worked as a physical education teacher.

Greater Manchester Police were first contacted in late 2007 by a victim who had been abused by Green during the 1970s.

Further inquiries by the force's Public Protection Investigation Unit revealed other victims.

On each occasion, he would make excuses to see them alone in either his room or the church dormitory where he indecently assaulted them.

In 1991, Green left St Bedes and took up a priesthood at the Holy Family Roman Church in Wigan, and Greater Manchester Police would like to stress that there is no evidence of any abuse while Green was in this post.

The investigation has been carried out with the full support and co-operation of the Salford Diocese Child Protection Commission, St Bedes College and Manchester City Council.

Superintendent Nadeem Butt, from Greater Manchester Police, said: "Thanks to the courage of the victims who were prepared to come forward after years of living with the knowledge they had been abused, we have been able to bring Green to justice.

"This investigation has never been about the institutions where Green worked, and I would like to praise St Bedes, the church and Manchester City Council for their openness and the way they have helped us throughout our inquiries.

"No one can be held responsible for the actions of Green but Green himself, and the support we were given has been greatly appreciated.

"This verdict should act as a warning to those who commit these dreadful acts. It does not matter how long ago they took place, we will investigate all reports of historic sexual abuse very seriously and if found guilty offenders face harsh punishments.

"In Green's case, a significant jail sentence was the only option given the level of abuse he committed over such a sustained period of time.

"He repeatedly abused his position of trust and indecently assaulted a number of young boys, leaving them with emotional scars they will carry for the rest of their lives.

"I hope today's sentence gives them some peace of mind and they can carry on with their lives."

The Salford Diocese Child Protection Commission also has a dedicated helpline which can be contacted on 0161 832 8317 or 07730899978 which is available 24 hours a day.