Diocese Bars Retired Priest Amid Allegations

My Fox Toledo
October 10, 2008

http://www.myfoxtoledo.com/myfox/pages/News/Detail?contentId =7624782&version=1&locale=EN-US&layoutCode=TSTY&pageId=3.2.1

OHIO — Retired Toledo Catholic Diocese priest Lawrence F. Varney, 75, was placed on administrative leave and was barred from any public ministry Friday amid sexual allegations of misconduct with a minor involving the priest in the 1970s, said Bishop Leonard Blair.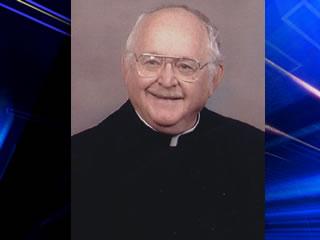 Rev. Lawrence F. Varney, retired Toledo Catholic Diocese priest



The Diocesan Review Board found the allegations credible and submitted their findings to the diocese and the bishop.

According to diocese record, Rev. Varney, who was ordained in June 1960, was an instructor at Central Catholic High School from August 1970 until June 1982. At the same time he was a chaplain serving at the Franciscan Motherhouse in Sylvania from June 1973 until June 1982.

Before retiring in 2002, Rev. Varney was pastor at St. Cyril and St. Methodiu (June 1982 – July 1990) and pastor at St. Mary Assumption (July 1990 - July 2002).