Attorney: Priest Passed Lie-Detector Test

By Kerry McAvoy
The Leader-Herald
October 11, 2008

http://leaderherald.com/page/content.detail/id/506474.html?nav=5011

An attorney for a Roman Catholic priest accused of sexual abuse said his client passed a lie-detector test "with flying colors."

The Rev. John Broderick took the test two and a half weeks ago at the home of attorney John J. Broderick in Syosset. The priest and his attorney are not related.

The Rev. Broderick, 47, of Nicholsville, St. Lawrence County, is accused of sexually abusing three Montgomery County children between the ages of 5 and 11.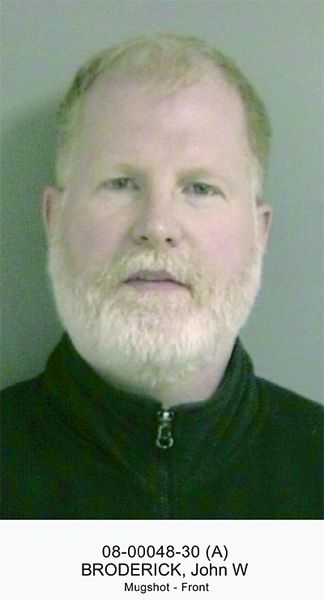 Broderick



He was arrested in February and indicted in August on three counts of engaging in two or more sexual acts with children younger than 11 years old and one count of giving alcohol to a minor. He was a member of the Syracuse Diocese and not serving as a sanctioned priest in the Albany Diocese at the time, spokesmen for the local diocese have said.

John J. Broderick said a former FBI agent who lives in Long Island administered the test that involved questions about the charges against Broderick.

"Questions were like 'Have you ever touched a male child in his privates?'," John J. Broderick said.

Broderick answered "no" to these questions, and the lie-detector test showed he was telling the truth, his lawyer says.

"This backs up what we've been saying all along - the allegations are not true," John J. Broderick said.

The attorney said the children's father was hostile toward the priest for a long time before the criminal charges were brought. He said he could not elaborate further, but the truth about the case would come out during the trial. It is scheduled to start Nov. 10.

The Rev. Broderick has tried to raise funds for his legal defense by sending a letter and e-mail to potential supporters.

In the letter, Broderick asks Catholics to defend him, the Catholic faith, the Catholic Church and the Catholic priesthood's reputation against these charges. The Leader-Herald was provided a copy of the letter by John Aretakis, the lawyer representing the Montgomery County family in a lawsuit against the priest.

"Father Broderick sexually abused and harmed so many," Aretakis stated in a fax accompanying the letter. "Now he tries to put the entire faith and priesthood on trial for his defense of his perversions. ... Why doesn't he have a fund for therapy bills for the innocent children he molested?"

John J. Broderick, the priest's attorney, confirmed his client is trying to raise funds for his defense. He said the polygraph test was expensive.

"Legal defense expenses thus far have been exorbitant, and the future costs seem insurmountable," Broderick's letter states. "Already, many generous souls have helped to support my defense."

The letter asks people to send donations to a post office box in Thomas, W.Va., in care of "The John Broderick Fund." The fund is being administered by a West Virginia priest on Broderick's behalf, according to the letter.

The post office box belongs to the St. Thomas Aquinas Parish, part of the Wheeling-Charleston Diocese.

Bryan Minor, spokesman for the Wheeling-Charleston Diocese, said the diocese had no knowledge of the fund and no affiliation with Broderick.

Minor said any money collected would be returned to the sender.

"We don't want our parishioners to think we condone this collection," Minor said. "This was certainly not endorsed by the bishop or the diocese."

Minor said senior clergy and Wheeling-Charleston Diocese administrators are investigating the matter.

Kerry McAvoy covers Montgomery County. She can be reached at montco@leaderherald.com