St. John's Priest in Cybersex Video Sting Sent to Cushy Clergy Retreat near Golf Courses

By Kathleen Lucadamo
New York Daily News

October 12, 2008

http://www.nydailynews.com/news/ny_crime/2008/10/11/2008-10-11_st_johns_priest_in_cybersex_video_sting_.html

EARLIER: ST. JOHN'S REV IN SICK PORN VIDEO

A St. John's University arrested in a cybersex sting was allowed to trade in his jail cell for a treatment facility in a leafy town known for its country clubs.

St. John Vianney Center in Downington, Pa., specializes in counseling clergy with sexual and other psychiatric disorders.

The Rev. Charles Plock, 63, was ordered to check into the residential facility after being released on $150,000 bail late Friday.

He's accused of e-mailing a vulgar photo of himself to someone he believed was a 13-year-old boy. The recipient was actually a Colorado detective participating in an online sting operation.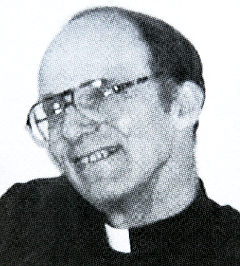 Rev. Charles Plock



A woman answering the phone at St. John Vianney yesterday said she couldn't confirm if Plock was enrolled or provide details about treatment because of "confidentiality laws."

The facility has been assisting clergy since 1946.

"The center offers spiritually based holistic, professional interventions for religious and clergy who are invited to come together in a pastoral environment to begin the healing process," according to its Web site.

Run by the Archdiocese of Philadelphia, it's located on a sprawling green campus with quaint cottages and two country clubs a short distance away.

The treatment is designed for people "who find that a significant aspect of their daily life is out of balance," the site says.

Other embattled men of the cloth have found solace there.

In 2004, Rev. Matthew Kornacki spent time at St. John Vianney after pleading guilty to ordering child pornography from the Internet while working at a Philadelphia seminary.

Contact: klucadamo@nydailynews.com